Yuck: Korn & Limp Bizkit are Touring the UK Together
Published: September 14, 2016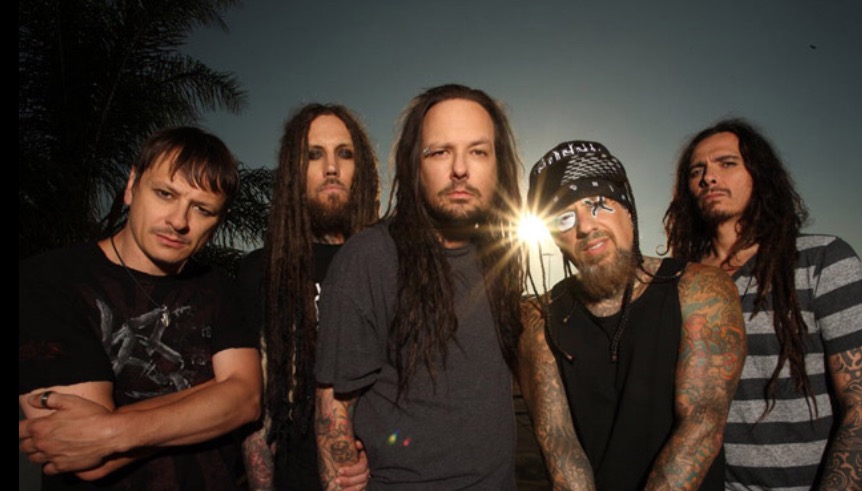 Well, it appears that the end is near: Korn and Limp Bizkit have confirmed that their nightmarish nu metal selves will be touring the UK together in December. Korn will headline each show with Limp Bizkit serving as the opener because, well, Fred Durst on stage is something (in 2016!) that no one should be subjected to for a prolonged period of time.
For Korn, this tour will be in support of their forthcoming album, The Serenity of Suffering (out October 21). If 'suffering' is the name of the game here, bringing Limp Bizkit out on the road makes a little more sense here.
Commented Korn: "We're really proud of our new album and we can't wait to play these songs for our amazing fans in the UK; they are some of the best in the world! This tour is gonna be sick!"
Uh huh.
Let's hope this thing doesn't make it to North America.
Tour Dates:
Dec. 12 – Manchester – Arena
Dec. 14 – Glasgow – SSE Hydro Arena
Dec. 15 – Birmingham – Barclaycard Arena
Dec. 16 – London – The SSE Arena, Wembley
Dec. 18 – Cardiff – Motorpoint Arena
Dec. 19 – Nottingham – Motorpoint Arena
The post Yuck: Korn & Limp Bizkit are Touring the UK Together appeared first on Riffyou.com.