Sowing's 2023 Music Awards
Published: November 27, 2023
Well, it's that time of year again when I compose a needlessly elaborate blog post highlighting my favorite (and least favorite) musical happenings of the year. You and your extended family know it as Sowing's Music Awards, and it's been an on-and-off tradition for NINE years now, thus proving that I do not quite have the quality of life I thought I did. Take a gander at the past winners, all of whom have been enshrined in immortality:
2014 – Low Roar: 0

2015 – Sufjan Stevens: Carrie & Lowell

2016 – Yellowcard: Yellowcard

*2017 – Manchester Orchestra: A Black Mile to the Surface

2018 – mewithoutYou: [Untitled]

2019 – Lana Del Rey: Norman Fucking Rockwell!

*2020 – Honey Harper: Starmaker

2021 – Iosonouncane: IRA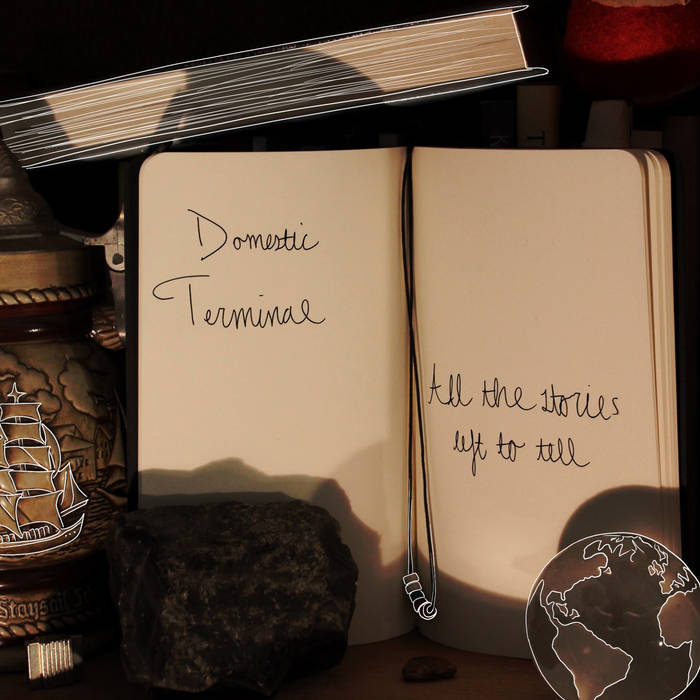 *2022 – Domestic Terminal: All The Stories Left to Tell
*Denotes AOTYs on years when the SMAs did not formally take place. 
WHO will take home the coveted AOTY trophy in 2023 and join such esteemed company? Scroll down to find out, but don't forget to wipe as you read along, seeing as our data analysis team has determined that bathroom breaks are the best (and most symbolically congruent) time for reading all the way through this slog of a post. Research through mining past data has also shown our projected responses to this post will be comprised of 40% complaints about how this is too early (it's not even December yet!), 25% complaints about the Walmart-indie nature of the post's inclusions, 20% irrelevant shit-posting, and 15% genuine feedback. If you fall into the latter category, you get a thumbs up!
---
Category I: Worst Album
These albums sucked the big one.
The Nominees

:
Pictured left to right: Cracker Island (Gorillaz), It's The End of the World But It's a Beautiful Day (Thirty Seconds to Mars), Autumn Variations (Ed Sheeran), Sunday at Foxwoods (Boys Like Girls), Starcatcher (Greta Van Fleet).
Why they received nominations: Gorillaz have gone a long way since their self-titled debut, Demon Days, and Plastic Beach…but I never said it was the right way. It's been all downhill since 2010, culminating in the valley of piss that is 2023's Cracker Island – an LP that is as baffling as it is totally forgettable. I'm not convinced that Thirty Seconds to Mars' inclusion here requires too much defense after the band shocked us with how appalling 2013's Love Lust Faith + Dreams and 2018's America were, but this year's overly verbose and fucking stupid title is somehow even worse than what preceded it, a congealing pool of awful pop-"rock" tropes that would make Imagine Dragons green with envy. I always used to be convinced that Ed Sheeran was merely a waste of vocal/songwriting talent; if only he could get the right people around him urging him in the right direction, he might be respectable. But nah, it turns out he's just straight up garbage – as everything post-Divide has proven in spades. Autumn Variations looks to course correct by avoiding the blush-inducing white boy faux hip-hop and honing in on acoustic guitars, but the melodies are utterly bland, thus proving that even when Ed's right up in his own wheelhouse he still can't execute with any level of consistency. The comeback that literally nobody wanted came in the form of Boys Like Girls' Sunday at Foxwoods, an LP that begs the question "why?" as they deliver another round of boring adult contemporary pop that is so many leagues removed from the slightly above average pop-punk that launched them to semi-fame many, many years ago. Meanwhile, Greta Van Fleet proved that 2021's The Battle at Garden's Gate was a fluke, using Starcatcher to re-embrace all of the band's worst inclinations while abandoning any semblance of songwriting nuance or atmospheric creativity. It's an unfortunate dud.
The Winner

:
Thirty Seconds to Mars – It's The End of the World But It's a Beautiful Day

No album in 2023 was as painful to sit through as this. It transcends mere blandness and reaches a level of utter futility that few musicians will ever arrive at. I'm not sure what Thirty Seconds to Mars was aiming for with this release, and I'm even less sure of why I ever listened to it in the first place.
---
Category II: Most Disappointing Album
These albums fell well short of expectations.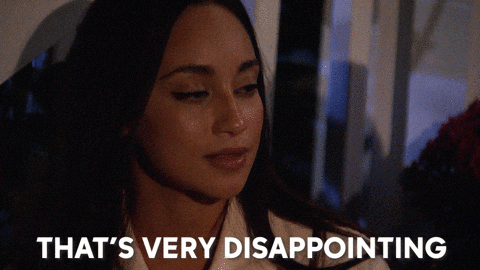 The Nominees

:
Pictured left to right: Zig (Poppy), The First Two Pages of Frankenstein (The National), This Is Why (Paramore), 152 (Taking Back Sunday), The Loveliest Time (Carly Rae Jepsen).
Why they received nominations: While it's important to remember how this category differs from its predecessor – a disappointing album can still be decent – there are nevertheless big reasons that these five albums ended up here. Poppy, who has been on an absolute tear with her aggressive brand of pop-metal (I Disagree, EAT, Flux) pulled things back on Zig for more of an industrialized pop, with some bubblegum pop ('Motorbike') thrown in for good measure. It's not an unlistenable experience, but it certainly pales in comparison and ends up being relatively forgettable in the broader context of her discography. Ultimately, it feels a bit sanitized by her standards – hopefully her next effort brings back the unexpected twists and exciting bursts that we've come to expect from her. The National appearing in the disappointment category has, unfortunately, become something of a running theme since 2019's I Am Easy to Find. The First Two Pages of Frankenstein marks the band's most insipid offering yet, bringing only a small handful of "acceptable-by-old-National-standards" tracks. Paramore's This Is Why is by all means a pretty good album, but it's also a huge drop off from 2017's After Laughter, which in its own 80s-pop inspired way went toe-to-toe with Brand New Eyes for the discography's throne. This Is Why hyped itself up pretty well with banger singles like 'This Is Why' and 'The News', but very little (save for perhaps the gorgeous, swelling 'Crave') lived up to expectations. It pains me to list Taking Back Sunday here, but 152 honest-to-God sounds like them impersonating Lifehouse or something "adult-alternative"/"pop-radio" adjacent, and I simply can't support that stylistic choice in good faith. It's probably alright as background music to mundane tasks like swiffering your kitchen floor, but after Tidal Wave and a seven year wait, that's no good. Carly Rae Jepsen is almost always good for a slew of bangers with any album release, but The Loveliest Time failed to deliver in that respect. It's not bad, but it feels safe and pretty low-energy by her standards.
The Winner

:
Taking Back Sunday – 152

Normally I wouldn't advise judging an album by its cover, but in this case it's spot on. This is boring music made by aging musicians who've lost their way. Taking Back Sunday have never been worse; a career arc that is very disappointing indeed.
---
Category III: Most Pleasant Surprise

Not all surprises are bad!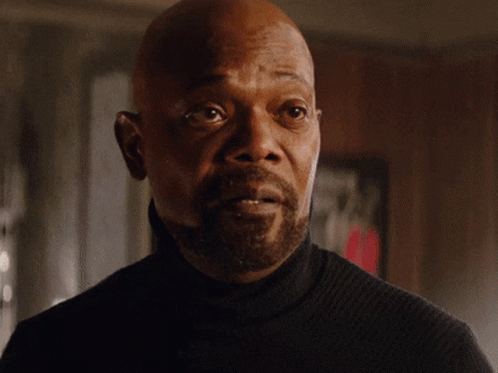 The Nominees

: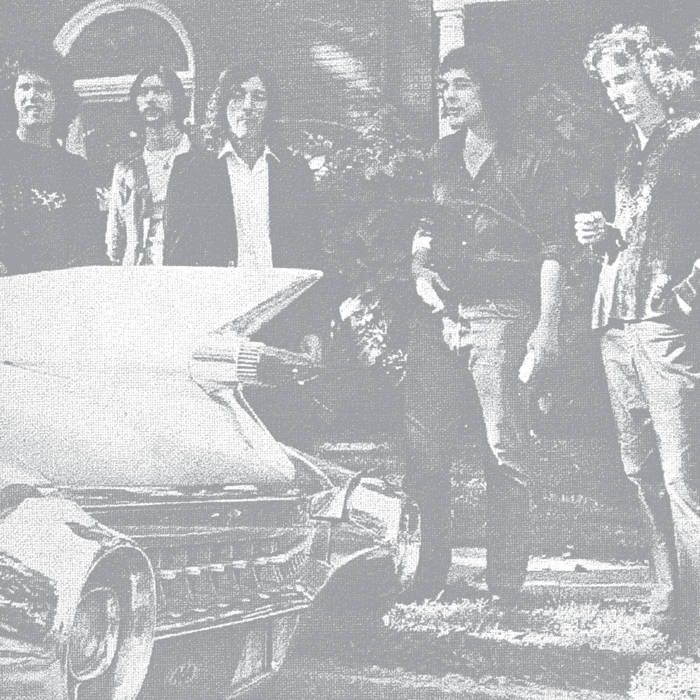 Pictured left to right: Laugh Track (The National), Life Is But a Dream… (Avenged Sevenfold), So Much (for) Stardust (Fall out Boy), But Here We Are (Foo Fighters), The Lost Tapes (Mad Anthony).
Why they received nominations: It's interesting to have The National qualify as both a disappointment and a pleasant surprise in the same year, but the contrast between The First Two Pages of Frankenstein and Laugh Track is notable. Laugh Track is much more in-line with what fans might consider "classic National", and although I do not personally think it quite reaches that stratosphere, it's enough of a feat that they got close. Songs like the softly glowing 'Turn Off The House', the epic rock of 'Space Invader', and the unhinged 'Smoke Detector' anchor Laugh Track, but there are gems abound and only a few skippable tunes. Avenged Sevenfold seemingly came out of nowhere with their progressive tour de force Life Is But a Dream…, defying expectations after everyone heard the singles and prematurely decided that the album would be a (cue Shadows voice:) fuckin' nightmaaaare. This record is the poster child for hearing things in context, because Life Is But a Dream… dazzles with its blend of metal, electronic music, pop, and even some classical hues. It feels like a madman's composition, one doomed to either succeed wildly or fail spectacularly; and fortunately for A7X, this one sticks an incredible landing. Nobody expected anything from Fall Out Boy in 2023, after 2013-2018 saw them release a trio of records with each becoming worse and worse in succession. Five years and an entire pandemic later, they sound like their old selves again: So Much (for) Stardust is a bustling pop-punk record that recaptures all of the band's classic charm. It would have been the perfect successor to Folie a Deux, and the added depth/urgency/relevance of the lyrics make it hit harder than perhaps any FOB album before it. Foo Fighters are renowned for releasing excellent singles and relatively pointless albums that surround said singles with a bunch of filler; however, But Here We Are is a lot closer to albums like Wasting Light – where all the songs are actually pretty good – than their longstanding track record. But Here We Are also receives an emotional boost in the lyrical department as the band mourns the death of drummer Taylor Hawkins; tracks like 'The Teacher' land among the biggest accomplishments in this celebrated band's catalog. Finally, we have Mad Anthony's The Lost Tapes, a batch of songs recorded in 1975 that only saw the light of day because the son of one of the band members decided to release it rather than let it fade from memory and disappear forever. It's surprisingly good especially given the raw production, which only adds to the atmosphere. Nobody expected to hearing lost folk gems from forty eight years ago for the first time in 2023; but that's the magic of modern technology and certainly also qualifies as a pleasant surprise.
The Winner

:
Fall Out Boy – So Much (for) Stardust

This category had a lot of strong nominees, but Fall Out Boy writing an album that would have fit right in alongside Infinity on High or Folie a Deux is something I never saw coming, especially after how utterly disappointing MANIA was. One of my favorite pop-punk acts is once again at the top of their game. Pretty rad.
---
Category IV: Comeback of the Year

These artists returned from extended absences to wow me.

The Nominees

:
Pictured left to right: One More Time (blink-182), Higher Lonely Power (Fireworks), ÁTTA (Sigur Ros), Summer Moon (There Will Be Fireworks), Childhood Eyes (Yellowcard).
Why they received nominations: blink-182 has been steadily releasing music over the past several years, but this is a major comeback in terms of reuniting Tom Delonge, Mark Hoppus, and Travis Barker. In the aftermath of Hoppus' cancer diagnosis, the emotional impact of hearing these guys play music together hits twice as hard, and it helps that One More Time is easily the best thing they've done since their self-titled LP twenty years ago. Fireworks released their first album in nine years, and it's an energetic, eclectic, and infectious affair with dark thematic undertones about the state of society and the world at-large. Sigur Ros dropped ÁTTA a full decade after Kveikur, and while it doesn't quite live up to Sigur Ros' most breathtaking achievements, it's still a gorgeous album and a reminder of just how great the band is. Summer Moon also came ten years after its predecessor, The Dark, Dark Bright, and arguably topped it in my humble opinion – thus placing There Will Be Fireworks near the top of my 2023 artists. Songs like 'Holding Back The Dark', 'Love Comes Around', 'Dream Song', 'Old-Time Tunes', 'Something Borrowed', 'Second City, Setting Sun', and 'Bloody Mary' (shit, did I almost just name the entire album lol) are all some of the best the year has to offer from the indie-rock 'o' sphere, so if you haven't boarded that hype train yet, you should. Meanwhile, Yellowcard is back (back again — oh wait, wrong artist) with their first release in seven years, and the sheer euphoria of hearing their music again after being told their breakup was permanent is a high that I haven't felt in a long time. It's like they never left – the sun, the shore, the summer  love, the memories, the vibes – will all come rushing back to you the second you start spinning Childhood Eyes.
The Winner

:
There Will Be Fireworks – Summer Moon

I know, I know – how could this not have gone to Yellowcard, my all time favorite pop-punk band? I'll tell you – it takes an instant classic LP to knock off that sort of contender, and that's exactly what Summer Moon is. A full ten years after they released The Dark, Dark Bright, they've crafted the highly emotional next chapter in their journey, and it is well worth the 3,600-some-odd days that we had to wait.
---
Category V: Best Under-The-Radar Release

You might not have heard of these, but…now you have!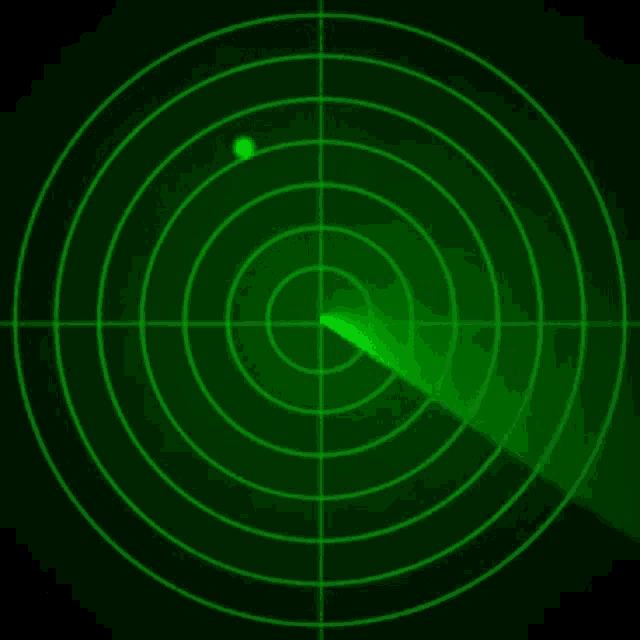 The Nominees

: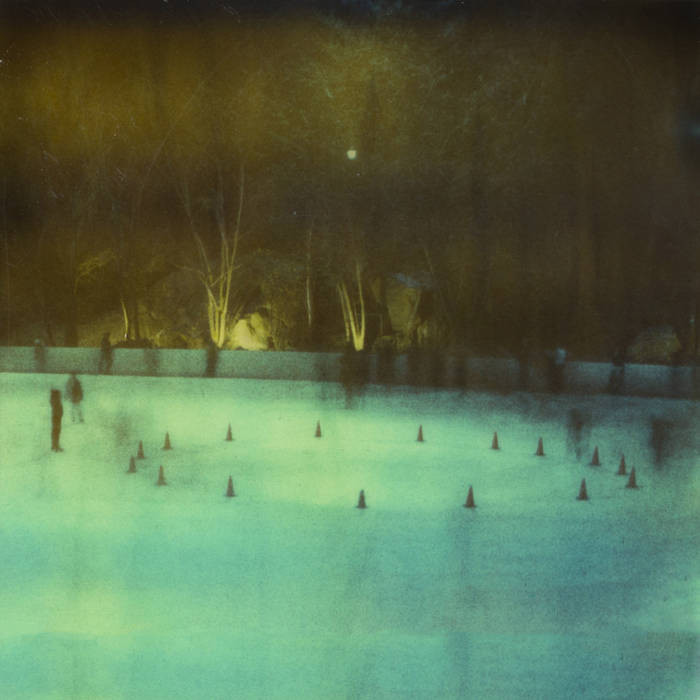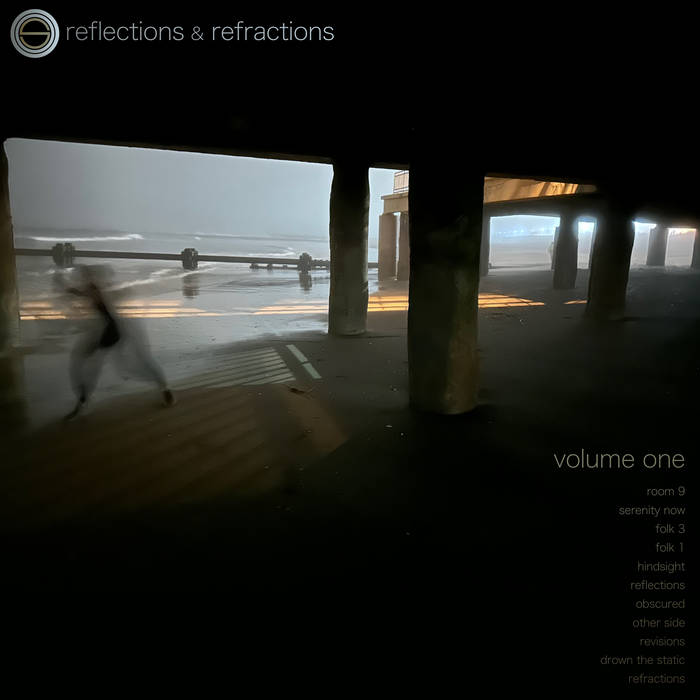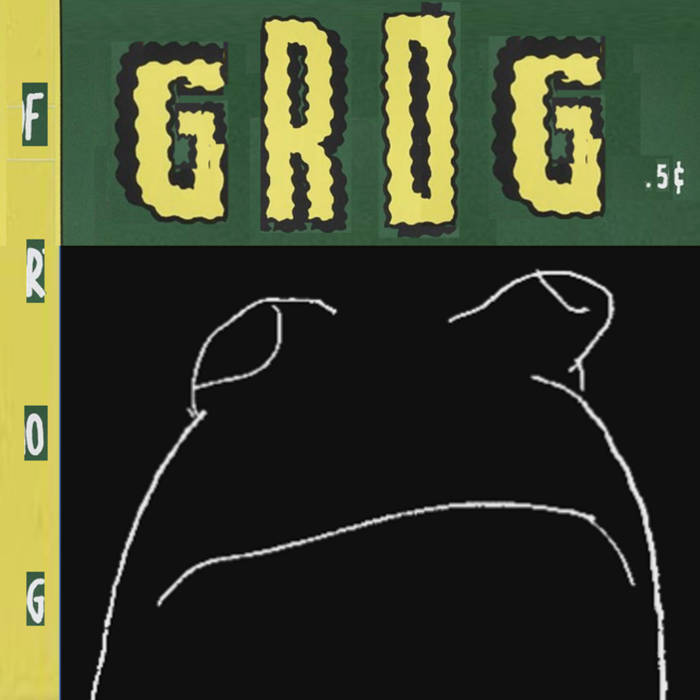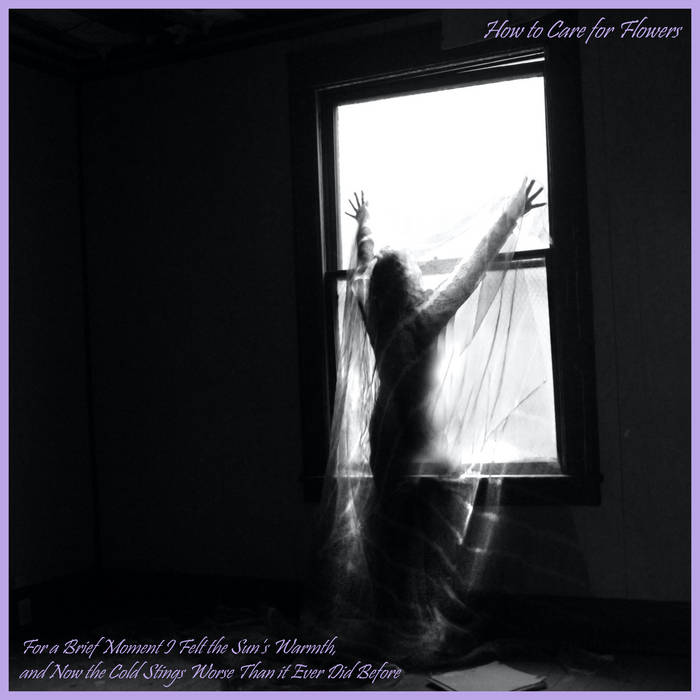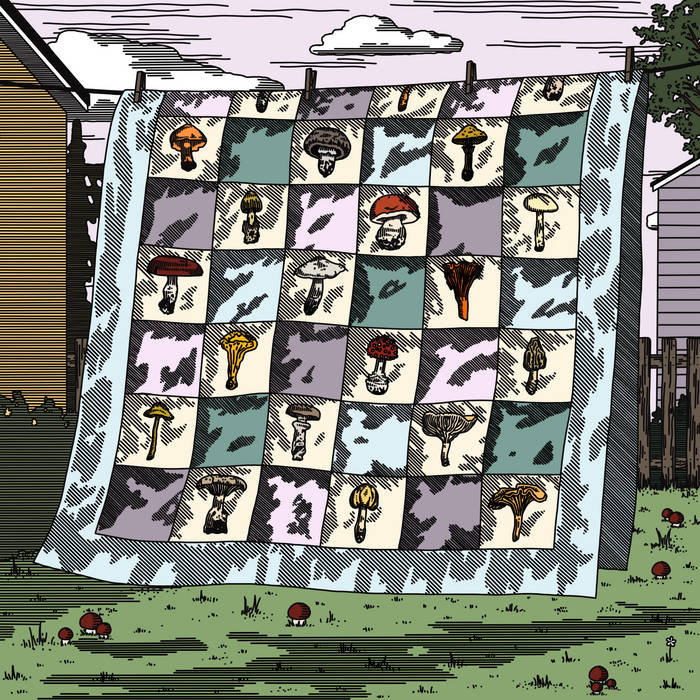 Pictured left to right: Service (Family Dynamics), Reflections and Refractions, Vol. 1 (Out of Service), Grog (Frog), For a Brief Moment I Felt the Sun's Warmth (How to Care for Flowers), I Am Steaming Mushrooms (Westelaken).
Why they received nominations: Service may be the first and only album we get from Family Dynamics. It was recorded between 2010-2012 and never released until now, but it's a gorgeous, strange, and unsettling experience with 'Faenza' and 'Downstream' serving as must-hear under-the-radar indie tracks. Out of Service took a break from writing dark, brooding alt-rock to release an all-acoustic LP, and the results are both varied and engaging. Frog may never achieve fame, but their fourth LP Grog just might be their best yet, so if ever there was a time to give them a shot, 2023 is apparently it. Their sheer weirdness alone makes them captivating and well-worth the investment of time. Starving Bandcamp artist How to Care for Flowers dropped a post-hardcore emotional dagger in the form of For a Brief Moment I Felt the Sun's Warmth, and with themes of suicide, overcoming depression, and how society treats those with mental illness, it's anything but a lighthearted listen. The practically anonymous Canadian outfit Westelaken released I Am Steaming Mushrooms, which is easily their most expansive and experimental outing to date. It's rooted in their usual brand of quaint indie-folk, but it also dabbles in psychedelic rock and features heavy classical piano usage to craft something that is all at once comforting and deeply unsettling.
The Winner

: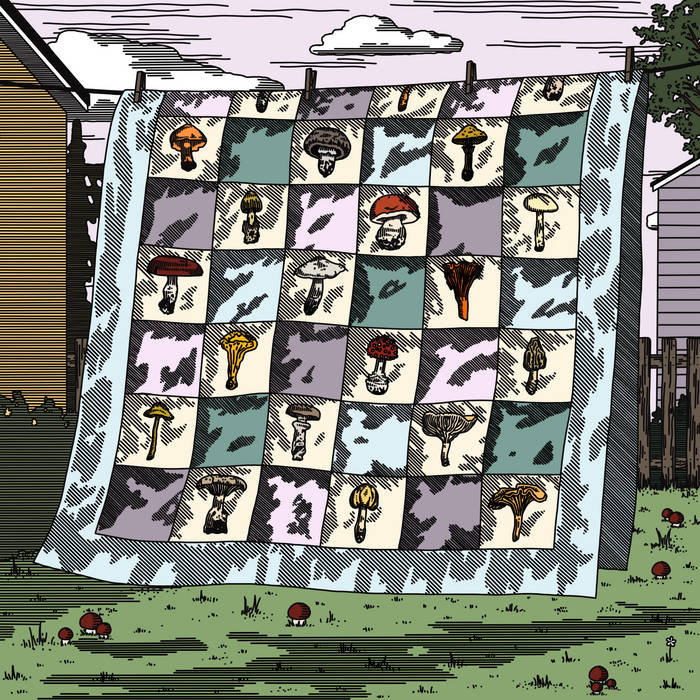 Westelaken – I Am Steaming Mushrooms

This is a very weird album even by Westelaken's standards, but if you can make it through the overly-meandering opener, there's nothing but experimental psychedelic-folk goodness contained within. In terms of essential under-the-radar music, I'd recommend any of these nominees – but Westelaken is still championing some of the best indie-folk you've likely never heard.
---
Category VI: Best New Artist

New musicians for your consideration.

The Nominees

: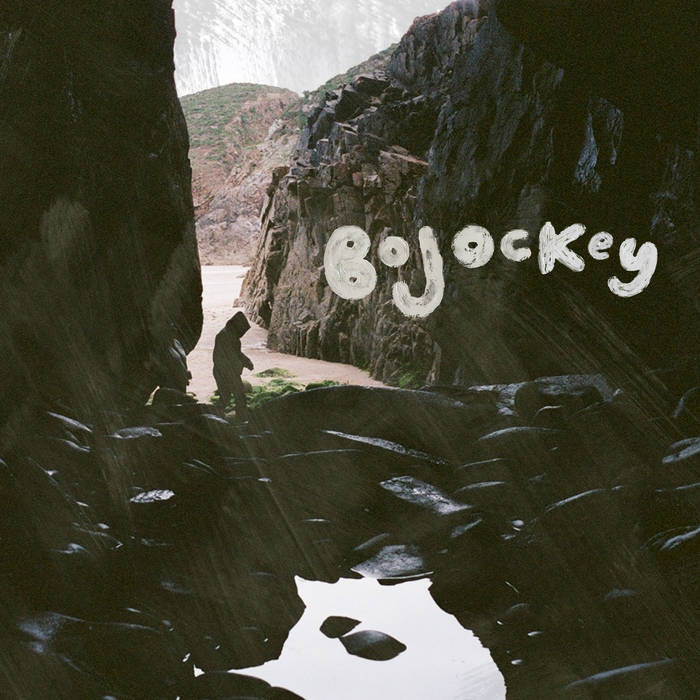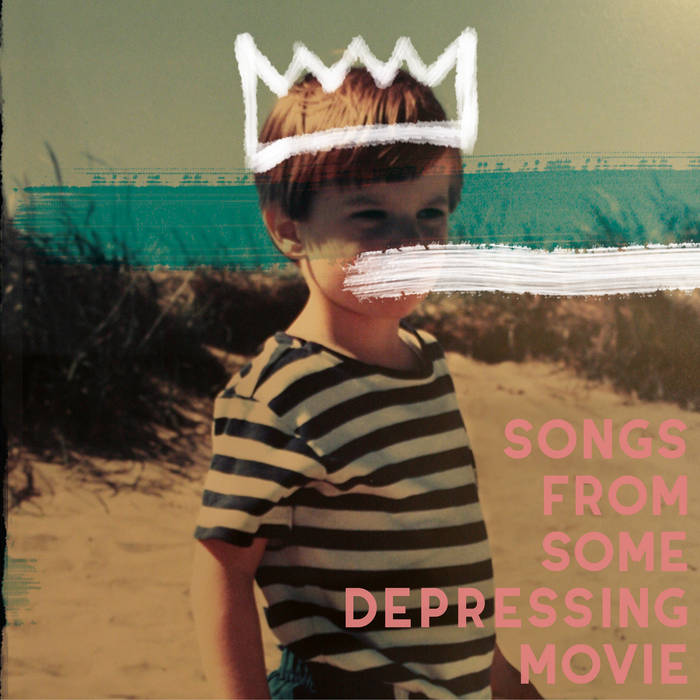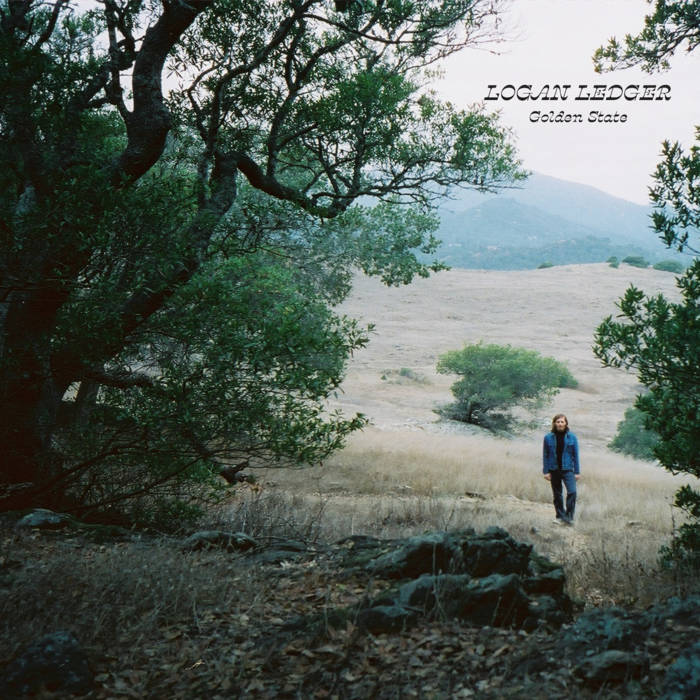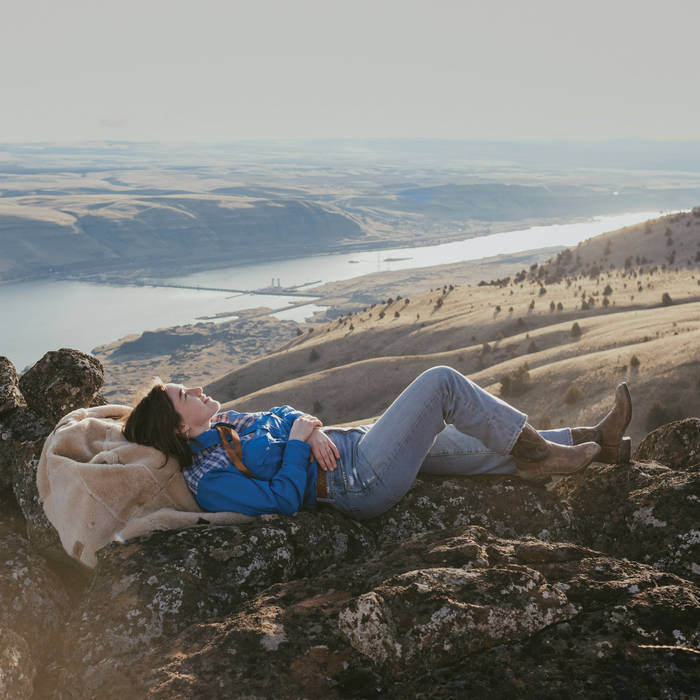 Pictured left to right: Bojockey (Bojockey), Strangers Again (Hemi Hemingway), Songs From Some Depressing Movie (Tiny Skulls), Golden State (Logan Ledgers), Valley of Heart's Delight (Margo Cilker).
Why they received nominations: Bojockey's self-titled debut is a slow-to-build indie-folk piece that rewards patience. They sort of remind me of what Of Monsters and Men would sound like if they didn't spend their entire career trying to appease alt-rock radio: they have both a man and woman vocalist, and they focus on simple, stripped-down folk that swells to beautiful harmonies. They're a welcome new presence in a style of indie-pop that has dried up in recent years. Hemi Hemingway's Strangers Again is a difficult album to qualify, but it's somewhere glam/country/rock adjacent, and Hemi Hemingway is a uniquely enigmatic vocalist with impressive power, range, and control. He's definitely an artist worth keeping an eye (and two ears) on as he releases more material. Tiny Skulls, which is something of a There Will Be Fireworks offshoot (it features two of the band's members, but a different singer), released the downright stunning Songs From Some Depressing Movie, with is easily the most emotive release out of this list of nominees and often sounds just like its title suggests – these are gorgeous, breathtaking emo tracks capable of moving you to tears (particularly the closer, 'Scene'). On the country frontier, we were introduced to Logan Ledger – at least in more direct light, as his real debut technically came a few years prior. His sophomore LP, Golden State, is smooth and remarkably soothing – it combines sublime Honey Harper-esque atmospheres with Ledger's rich Orville Peck-like baritone. Ledger deserves to be mentioned in the same category as those genre trailblazers, which is about as high of praise as I can bestow upon a country artist. Margo Cilker is another artist who is actually on her second album, but Valley of Heart's Delight served as my introduction to her music and impressed me with its combination of bold, orchestral elements and more traditional, stripped-back country traits. If the future of country is in the hands of the Hemingways, Ledgers, and Cilkers of the world, then the genre will do just fine.
The Winner

: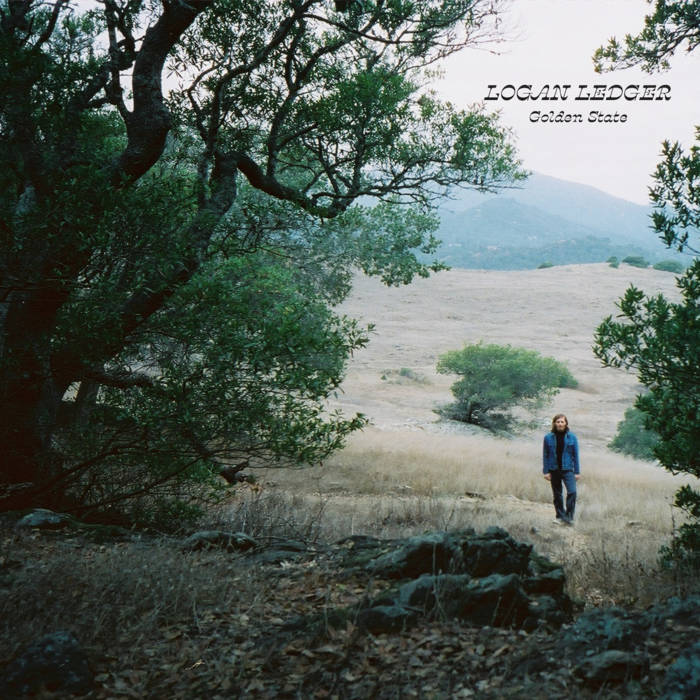 Logan Ledger – Golden State

Silky vocals set to entrancing backdrops never go out of style, but Ledger's distinctive country baritone helps him to stand out even more. Listen to this on a lazy Sunday, when it's raining, or over a glass of wine in the evening…there's something about Golden State that enhances peaceful moments and makes them even more blissful. Logan Ledger is this year's most important fresh face, and he already feels like a powerhouse.
---
Category VII: Best EP

Short and sweet spins for those moments when you're in a bit of a time crunch.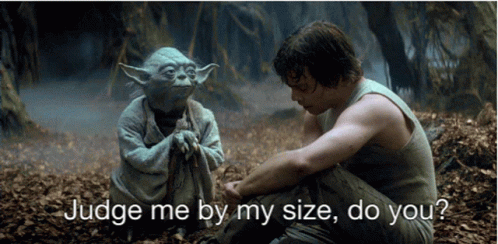 The Nominees

: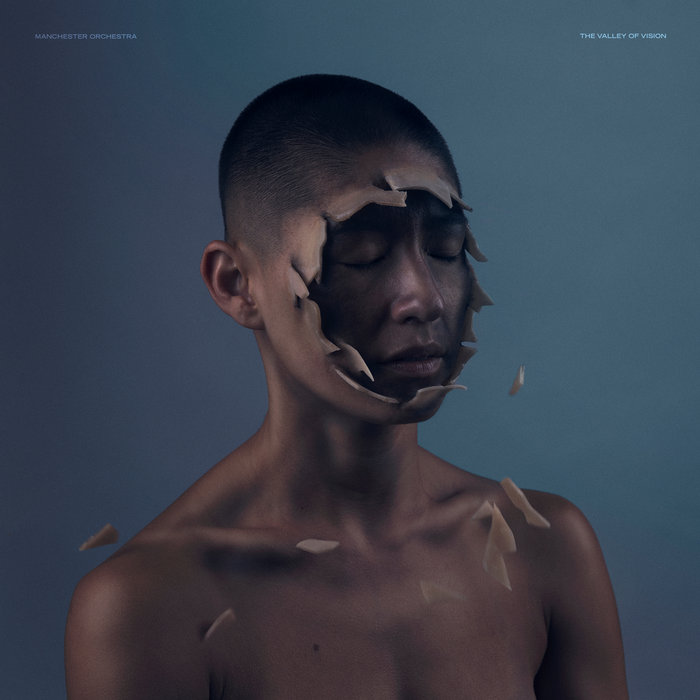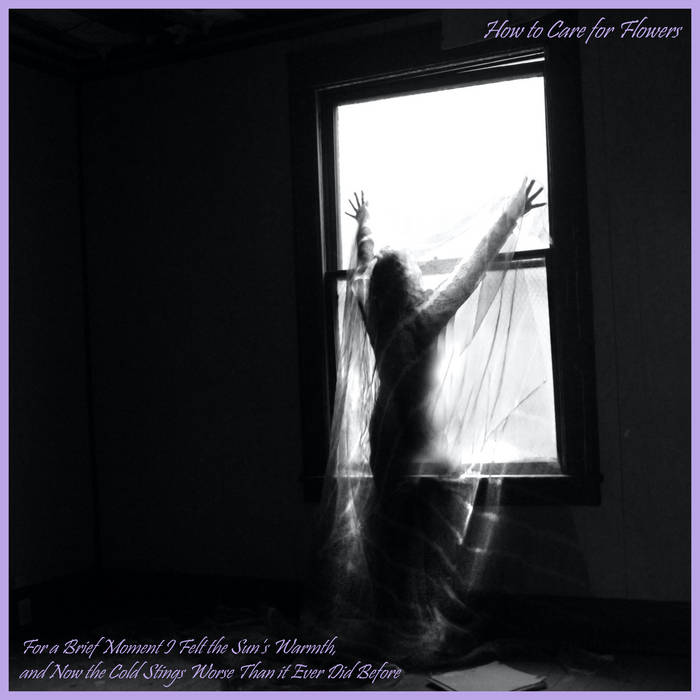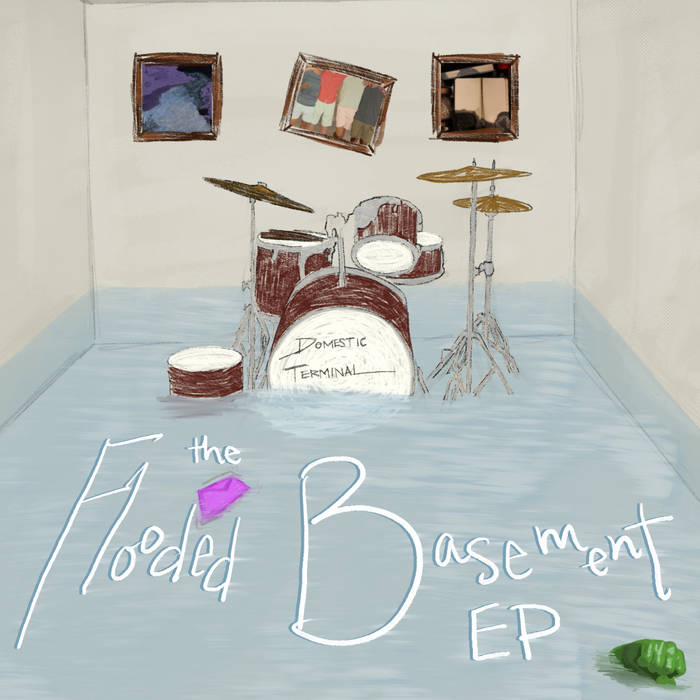 Pictured left to right: Childhood Eyes (Yellowcard), The Valley of Vision (Manchester Orchestra), For a Brief Moment I Felt the Sun's Warmth (How to Care for Flowers), June Songs Vol. 1 (Adjy), The Flooded Basement EP (Domestic Terminal).
Why they received nominations: Yellowcard surpassed any expectations I had for the band by (1) reuniting and then (2) dialing up the energy and releasing an absolute banger of an EP. Childhood Eyes is Paper Walls level of greatness, channeling the band's earliest summery pop-punk only through a more mature lens. Manchester Orchestra released The Valley of Vision on the heels of 2021's spectacular The Million Masks of God, and while some viewed it as an afterthought (many of these tracks were essentially MMOG b-sides), I found it to be nearly as gorgeous as anything else they've done lately. How to Care for Flowers' new EP only clocks in at eleven minutes/three tracks, but it is an absolute emotional juggernaut of La Dispute proportions (but even catchier, and not to its detriment either!). I'm beside myself with excitement over the sheer potential of this artist, because even though I'm not a post-hardcore aficionado, they had me hooked from the very first notes of 'In A New Light' – and proved to have a knack for hooks, intensity, and emotion across every second of the EP. Adjy captured summer in a bottle with June Songs Vol. 1, and it's arguably better than The Idyll Opus (or, at least more enjoyable to this critic). It feels like their Clarity, which is a comparison I tend to use too liberally when it comes to emo bands, but it also gives you a general idea of just how much I admire the songwriting and atmosphere on this piece. Domestic Terminal dropped the excellent The Flooded Basement EP, thus proving that last year's All The Stories Left to Tell was no fluke. 'Jeremiah Tried' is a must-listen for any emo gaze fan, and if you haven't checked out Domestic Terminal yet, well, you have a new priority in life.
The Winner

:
Yellowcard – Childhood Eyes

We all knew Yellowcard was going to take home one of these categories, right? It's not just a fanboy thing, either – Childhood Eyes is a legitimately infectious, emotional, and energetic experience that will rekindle your love affair with pop-punk (if it ever waned). This is my most-played release of 2023, and for good reason.
---
Category VIII: Banger of the Year

These tunes were irresistibly catchy and ended up being some of my most played songs of 2023.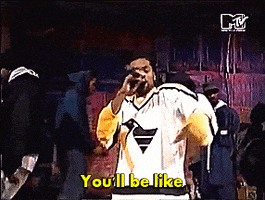 The Nominees

:
Pictured left to right: "I Saw" (Young Fathers), "Church Outfit" (Poppy), "I Been Young" (George Clanton), "Not Strong Enough" (Boygenius), "Love Is Embarrassing" (Olivia Rodrigo).
Why they received nominations: Each of these songs is a certified banger. Young Fathers' "I Saw" hyped me up like no other 2023 track, there's just something so infectious and primal about the beat, and the layered vocals swell into an unforgettable melody. Poppy's "Church Outfit" is everything Zig should have been and wasn't (well, outside of this track) – the industrial beat is amazing, and Poppy's alternating whispers and insidious-sounding verses eventually erupt into her trademark screams. It's as good as I Disagree's very best cuts. I'm relatively new to George Clanton, but "I Been Young" immediately won me over with its euphoric melody and mesmerizing, gazey atmosphere. I've always felt like Boygenius is a tad overrated and somewhat undeserved as critical darlings simply because of the level of fame of those comprising the "super group", but even if they've yet to drop a consistently excellent record yet, "Not Strong Enough" represents everything I could ever want from them. Phoebe Bridgers is clearly the strongest singer and songwriter out of the group, so it helps that she takes the lead on this, but every member contributes to what is an incredibly memorable indie-rock tune. It's got one of the best choruses and melodic payoffs of any song in 2023, while simultaneously expressing frustration with always being devalued because of their gender: "always an angel, never a God". Olivia Rodrigo released her best album yet in Guts, and "Love Is Embarrassing" is an absolute full-throttle pop banger with an aggressive rock edge that snowballs in both catchiness and intensity the longer it plays. As far as sheer melodic genius goes, "Love Is Embarrassing" just might be the most infectious tune of the year.
The Winner

:
Young Fathers – "I Saw"

All of these songs fuckin' go, but "I Saw" was the most unique track in addition to being an absolute earworm. If you're looking for an adrenaline boost, "I Saw" is exactly what you need.
---
Category IX: Song of the Year
These songs impressed me the most.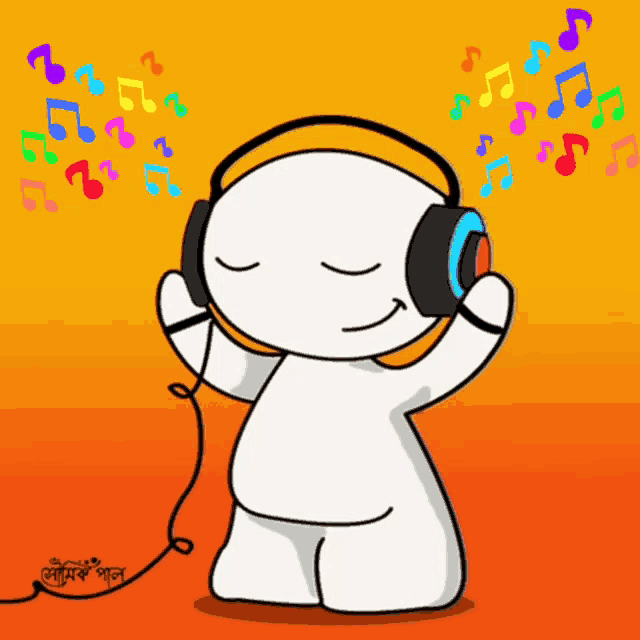 The Nominees

:

Pictured left to right: "Scene" (Tiny Skulls), "Something Borrowed" (There Will Be Fireworks), "Rear View" (Manchester Orchestra), "Miles" (Jason Isbell), "Shit Talk" (Sufjan Stevens).
Why they received nominations: It's no easy task to stand out among the thousands of songs that get streamed annually, but each of these songs impressed me for reasons that transcend merely being memorable. "Scene", for example, is an absolute gut-punch, and when Tiny Skulls sing "So I lay down / Where you're resting" and those strings start to swell, it's nearly impossible to remain emotionally unmoved. It's one of the saddest and most sincere tracks I've heard in years, which is saying a lot when I tend to gravitate towards that style of music in general. Similarly, "Something Borrowed" checks all possible boxes of nostalgia, revisiting old summers and lost love while commenting on the passage of time: "And we've changed in one hundred different ways / But my heart still beats the same".  "Rear View" is a dreary but suspenseful slow-burner that eventually erupts into an existential revelation: "If I don't wake up, don't make up a lie". Buoyed by Andy Hull's ever-angelic vocals, it's an instant top-10 Manchester Orchestra track. Jason Isbell's "Miles" is a winding, epic country rocker with several changes in melodic inflection that help to hammer home uncomfortable realizations about how we normalize some of our worst societal traits: "For our own entertainment, we ball up our fists / Take it out on the kid at the grocery store / In the name of desire, we burn everything / In the name of redemption, buy it back / For our own entertainment, clip each other's wings / Take it out on the kids when we can't keep track / In the name of survival, we get used to this".  Meanwhile, Sufjan Stevens caps his deeply emotional tribute to his late partner on Javelin's "Shit Talk", which features a choir-like crescendo that feels like its own ascension into the unknown realms. It's jaw-droppingly gorgeous, and yet another sprawling epic in Sufjan's long line of achievements.
The Winner

:
There Will Be Fireworks – "Something Borrowed"

No song hit me like a ton of bricks quite as swiftly or permanently as "Something Borrowed". It's got an addicting melody, tangible emotion, and layers of meaning. It's the undeniable pinnacle of an album that is itself a strong AOTY contender.
---
Category X: Album of the Year

You heard it here first: the very best of 2023 Sowingcore.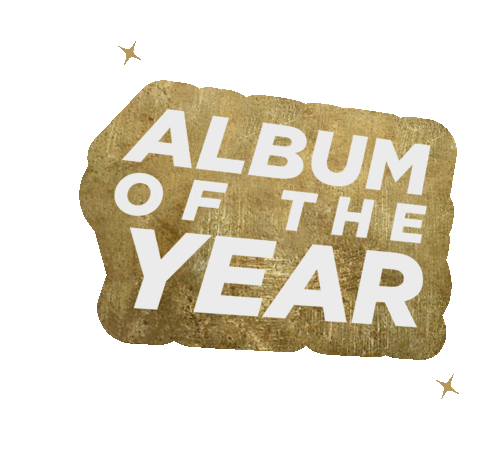 The Nominees

:
Strays came out in January, so a lot of folks will have forgotten about it by the time 2023 favorites are being mentioned, but I think it is the best country/Americana record to come out of 2023. It feels like every song is either a low key bop or an emotional deep cut, and it's one of those records where no song is skippable. Margo Price comes into her own here, whether it's the grating shrieks on opener 'Been To The Mountain', the epic guitar solo on 'Light Me Up', Sharon Van Etten's cameo on 'Radio', the earworm melody on 'Time Machine', or the heartbreaking lyrics of 'Lydia'. As someone who has followed Price since her debut, this feels like a very certain level-up in her discography, elevating her towards the kind of elite artists who are driving the country genre back to respectability. Margo Price is a storyteller at heart, and Strays brings her best lyrics to-date and wraps them up in her most gorgeous music yet. If you like country music, you can't miss with this release.
Summer Moon is quite simply an emotional juggernaut. Deftly balancing emo and indie-rock influences, the album weaves through mini-crescendos (that vocal swell in 'Holding Back The Dark', my word), gorgeous piano ('Love Comes Around'), intricate instrumental layering ('Dream Song'), pristine acoustics ('Old-Time Tunes'), compelling nostalgia ('Something Borrowed'), depression/defeat ('Smoke Machines', 'Staying Gold'), and silver linings amid bleak conclusions ('Bloody Mary'). There is, quite understandably, a number of fans who think this doesn't quite live up to their celebrated 2013 LP The Dark, Dark Bright, but I actually think that Summer Moon outdoes it in every way. It's a more contemplative/mature record by nature, with the band themselves growing up in the interim and having a ton of time to reflect — and in doing so, perhaps they lost a tiny bit of the energy/punch that we witnessed on tracks like 'River'. But that's the perfect analogy for growing older; what was once more of a raw, unharnessed kinetic energy transfers to wisdom. It's what gives us stunners like, "Whatever this life brings / At the end of everything / I want to hear you sing." Summer Moon is more than just an observation of the passage of time, it's the perspective that comes with having lived. It's knowing that no matter the trauma, there's always a reason to keep fighting for tomorrow.
Speaking of There Will Be Fireworks, here's just Fireworks. The band's first album in nine years does not disappoint, illustrating growth over that period of time with their darkest recording yet. Higher Lonely Power is brimming with bleak observations, such as "Pigs making money selling war on TV / To save themselves from bankruptcy" on the eerie 'Jerking Off The Sky', or the bitingly satirical "You don't have to think too much, we know god's candidate / Religious freedom won't be touched, we'll keep the gays from our children" from 'Megachurch', which also features a haunting coda of "sad to know we're in control". No album this year captured my own pessimistic worldview quite as accurately as Higher Lonely Power, which drudges up some of the worst aspects of humanity and puts them on full display. The album is more than just doom-and-gloom though, as the melodies here are explosive and insanely addicting. Look no further than the euphoric chorus of 'Blood In The Milk' or the way that 'I Want To Start A Religion With You' starts slow, snowballs, and becomes a full-blown infectious rocker by its conclusion. This is a masterpiece of modern punk/indie-rock; the kind of maturation that we've only ever witnessed in the past from the genres' most revered artists. Fireworks belongs in that same company now.
It's impressive that a songwriter as old as Paul Simon, 81, can still reach the hearts of his listeners so easily. Seven Psalms is an album all about preparing for death, and the mental journey one endures as they stare down that inevitability. Simon may be in closer proximity to that unforgiving finish line than most, but the concept is relatable to anyone who ponders their mortality. Ideas for this album began coming to Paul in 2019, and they would wake him up in the middle of the night. As such, there's a spiritual/religious component to this — which is fitting given the lyrics themes already on display. The entire album is one thirty-three minute song, and is meant to be consumed as a whole. It's very stripped-down — almost entirely acoustic, in fact — but features Simon's wife frequently alongside other breathtaking accents that are often quite subtle and require immersion/multiple listens. This feels an awful lot like Paul Simon's Blackstar; it's a farewell of sorts in which the artist realizes his time on Earth has run its course. If this indeed ends up being his final record, then I'd argue that he's going out on top. Seven Psalms is a stunning and unique entry into Simon's canon.
"Initially disappointed" seems to be a running theme in just about anything Ben Howard releases, but amazingly, he always gets the last laugh. His music contains so much artistry and depth that it quite simply takes time to grasp. It was the case with 2018's Noonday Dream, and it's once again true here. Is It? drops Howard's folkier leanings in favor of electronic submersion and pop sensibilities, and somehow he once again defies the odds by pulling another superb release out of his hat. There's the melodic rush of 'Couldn't Make It Up', the desolate but gorgeous sway of 'Days of Lantana', the eerily spacious 'Moonraker', the perfectly pulled off electronic crescendo on 'Richmond Ave', the forlorn swell of curtain-call 'Little Plant', and honestly, so much more that I could go on for hours about if left unchecked. Ben Howard has cemented himself, at least in my mind, as one of the greatest songwriters currently playing — a feat made all the more impressive by the fact that he's still evolving and trailblazing in the wake of stroke. Is It? It most definitely is.
The Winner

:
The above albums all deserve plenty of shine, but no album affected me as deeply or stayed with me as consistently throughout 2023 quite like Seven Psalms. It's a coda for life, and one that we will all hear at some point.
---
Category XI: Honorable Mentions

No winner in this category, just artists/releases that didn't get a mention in any of the above categories. They're all worth a spin, if you ask me.

Pictured left to right: Fantasy (M83), Henry St (The Tallest Man on Earth), Spectral Lines (Josh Ritter), Convinced (Anberlin), The Beggar (Swans), Cousin (Wilco), All That Was East Is West Of Me Now (Glen Hansard), The Noble Art of Self-Destruction (Holding Absence), I Am Not There Anymore (The Clientele).

---
 Category XII: Sowing's 2023 Playlist

Four hours and fifty songs' worth of Sowingcore, for your shuffling pleasure/disdain.