Artcore Launches A New Online Marketplace
Published: December 04, 2023

Artcore has launched a new online marketplace for artists and independent labels to sell their music. There's an added incentive of just 7% commission through March 2024.
In the wake of the upheaval at Bandcamp and the nerve-inducing new algorithm at Spotify, new marketplaces were likely to emerge and try to improve the landscape for artists.
Announced last month, Artcore is one of those. It's a music marketplace designed with DJs and electronic music artists in mind and lets users sell music directly to fans and DJs.
About
Artcore is the brainchild of Tom Burnell. Combining his background as a DJ, and producer, and 25 years of software development experience, Tom built Artcore to improve the current experience with existing music download offerings.
The focus is better to serve the needs of artists, fans and DJs and ultimately make it fairer.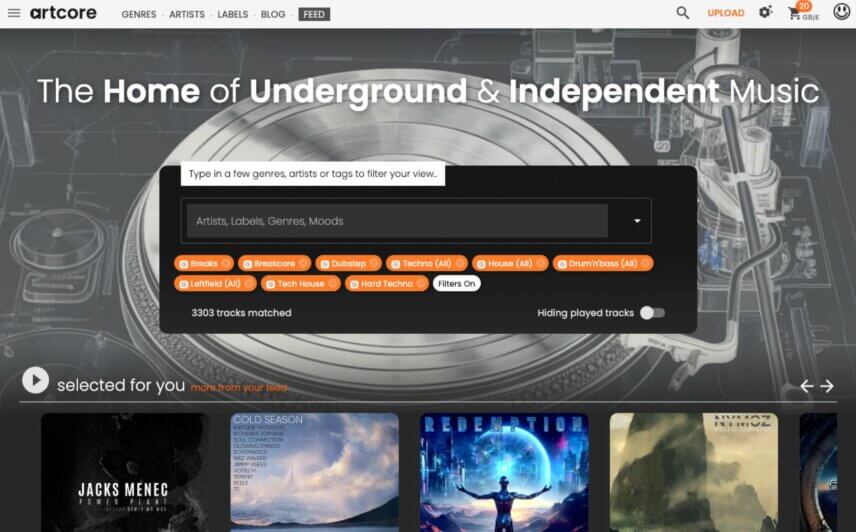 Pricing
On the face of it, the commission is higher than Bandcamp. There is a standard commission rate on digital sales of 20%. However, this fee can be reduced via site promotions and customer referrals, meaning that artists can retain between 70-93% after commissions and processing fees (such as PayPal or Stripe).
Plus, there is a referral scheme where if a user invites an artist and that artist makes a sale, the artist who invited them earns an additional 0.25% discount on commission (down to a minimum of 1%) for 1 year.
[advert]
Artcore For Artists & Labels
Artcore enables artists and independent labels to upload their music directly while setting their own prices and creating special discount codes.
Both artists and labels can also use Artcore to split royalties through the platform.
Artist and label pages are also customisable with a bio, social media links and the ability to embed their latest music video.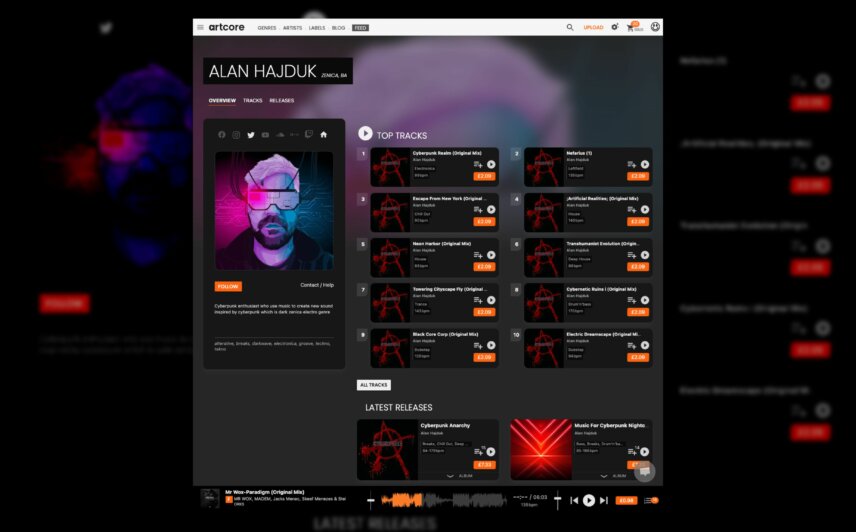 Artcore For DJs & Fans
Artcore's feature-rich preview player includes:
Pitch control
Key commands
Ability to queue multiple tracks
A "Selected For You" discovery tool which compiles a list of tracks matching user-specified genre filters
Metadata including BPM and key information
Extensive search and filtering options
Purchased tracks can be streamed at 190kpbs and downloaded as 320kpbs MP3 and WAV files. To increase speed, downloads can be batched as a zip file, and remain available from a user's online library.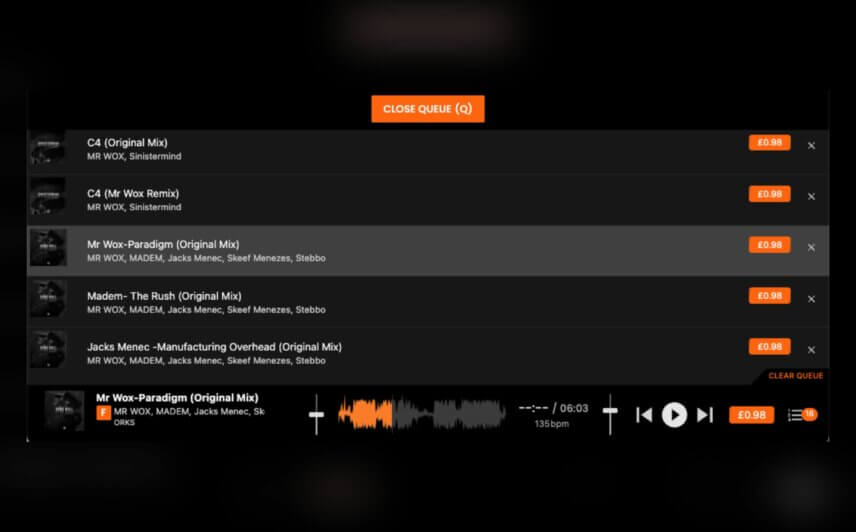 [advert]
Artcore's launch comes at an interesting time in streaming. Spotify's new algorithm suggests it's now even more challenging to make money streaming, plus they've announced 1,600 jobs are to be cut. Beatport remains a dominant player in the sector, but there appears to be a growing focus towards the producer market with Beatport Studio. Music Worx continues to grow and offer other alternatives, while there has been serious upheaval at Bandcamp, having changed hands twice in 18 months as well as announced a large amount of layoffs.
Streaming is entering its teenage phase, so we can expect more twists and new companies to try to improve the landscape for artists and labels.
Early-Bird Promotion: 7% Commission Through March 2024
To celebrate its launch, Artcore is offering a special deal.
If you upload at least one release before the 20th of December 2023, you will benefit from a reduced commission rate of 7% right through till the end of March 2024.