Kovassa nosteessa oleva Royal Blood Kulttuuritalolle heinäkuussa
Published: April 24, 2019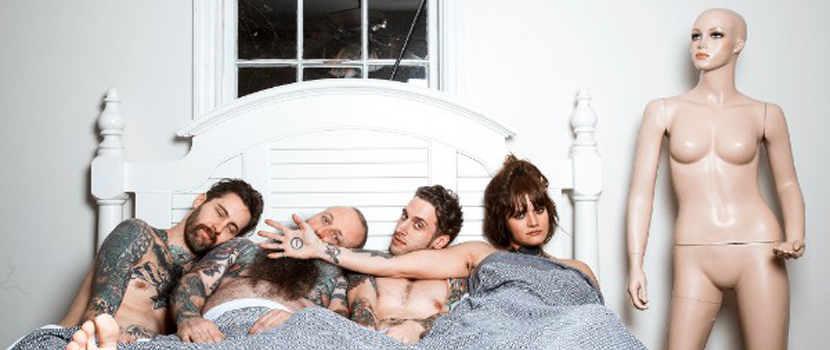 Rockmaailman kuumimpiin nimiin lukeutuva Royal Blood saadaan pitkällisen odotuksen jälkeen ensimmäiselle omalle keikalleen Suomeen. Vaikuttavista live-esiintymisistään tunnettu brittiduo nähdään Helsingin Kulttuuritalolla tiistaina 30. heinäkuuta. Lipunmyynti kesän keikalle käynnistyy perjantaina 26. huhtikuuta Ticketmasterissa.
Brightonissa perustetun Royal Bloodin noste on ollut ilmiömäinen aina perustamisvuodestaan lähtien. Vuonna 2013 Mike Kerrin ja Ben Thatcherin perustama Royal Blood kiinnitettiin Arctic Monkeysin managementin edustukseen, signattiin kansainvälisen levy-yhtiön rosteriin ja keräsi ylistyksiä Dave Grohlin, Jimmy Pagen ja Matt Heldersin kaltaisilta rock-suuruuksilta. Royal Blood koostuu kahdesta kaveruksesta, rumpali Benistä ja solisti Mikesta, joka hoitaa riffiliidauksen pääasiassa bassolla. Yhtye nousikin rockmaailman huulille aggressiivisen pauhaavista live-esiintymisistään vaikuttavalla duo-kokoonpanollaan. Vuonna 2014 Royal Blood hullaannutti yleisöjä maailmankuuluilla Glastonbury-, SXSW-, Radio 1's Big Weekend -festivaaleilla.Vakuuttavan lavakarisman lisäksi suosiota kirvoittivat hittisinkut "Out Of The Black", "Little Monster", "Come On Over" sekä "Figure It Out". Duon "Royal Blood" -debyyttialbumi ilmestyi elokuussa 2014.
Royal Blood julkaisi toisen albuminsa "How Did We Get So Dark?" vuonna 2017, jolloin yhtye nähtiin myös ensimmäistä kertaa Suomessa Ilosaarirockissa. Nyt Royal Bloodin suomalaisfanien pitkällinen odotus saadaan päätökseensä, kun yhtye saapuu vihdoin ensimmäiselle omalle keikalleen Helsingin Kulttuuritaloon.
KONSERTTI:
Royal Blood (UK)
Ti 30.7.2019 Kulttuuritalo, Helsinki
Ovet klo 19, ikäraja K-18
LIPUT:
Myyntiin pe 26.4.2019 klo 11
Palvelumaksuineen alkaen 29,5 / 39,5 / 45,5 euroa Ticketmasterista
Rock / Metal / Alternative
Copyright © BANDMINE // All Right Reserved