Hauskaa ja taidokasta modernia äärimetallia – arviossa Chronoformin debyyttialbumi "From The Void"
Published: August 24, 2019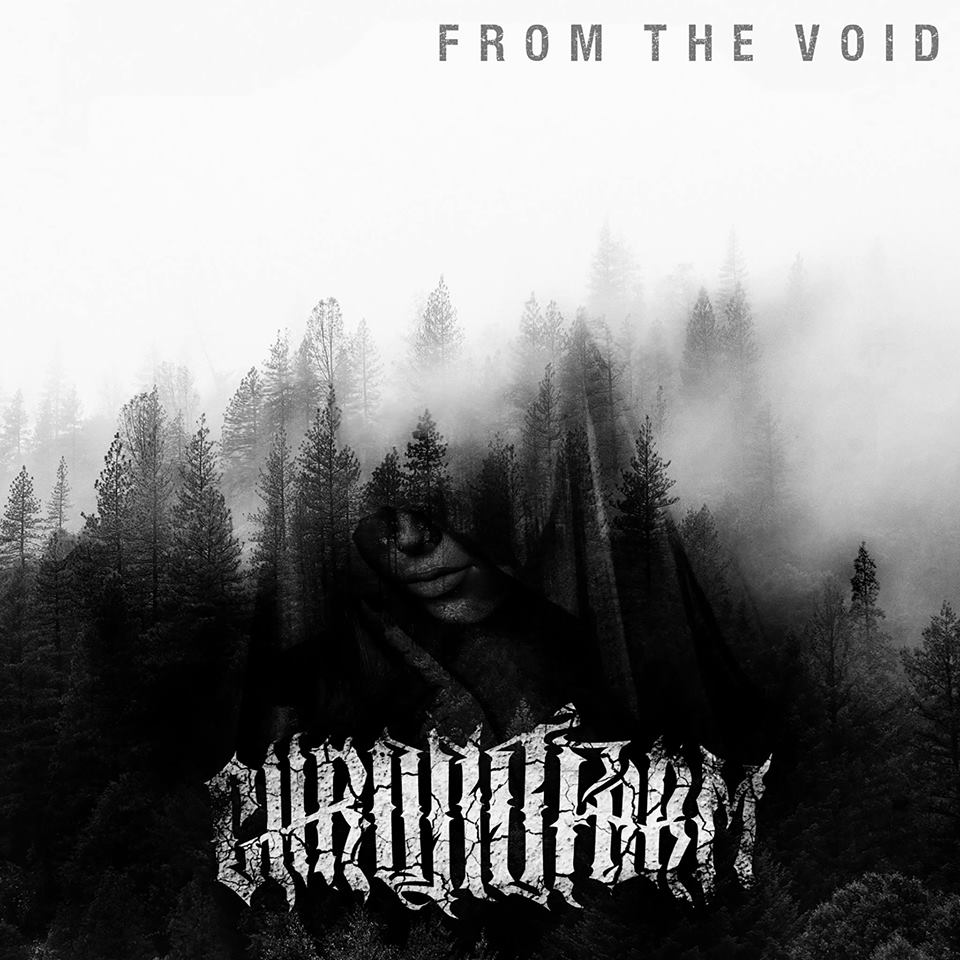 Kauhajokelainen Chronoform soittaa debyyttialbumillaan "From The Void" melodista modernia metallia, jossa kuuluu vaikutteita yllättävän monesta suunnasta. Yhtyeen ensimmäisestä lyhytsoitosta tyyli on kehittynyt monivivahteisemmaksi ja teknisemmäksi, mutta mukana on edelleen sama intensiteetti ja raskaus. 
"From The Voidissa" yhdistyvät toisaalta perinteisemmät extreme metalin muodot, mutta toisaalta myös hieman uudemmat tuulet ja esikuvat. Kappaleissa kuten "Conquer" ja "Dusk" on kuultavissa selkeitä vaikutteita kotimaisilta death metal –pumpuilta, kuten vaikkapa Mors Subitalta ja Medeialta. Riffit ovat sahaavia ja kompit nopeita, joiden päälle solisti Niko-Petteri Westerholm murisee hemmetinmoisella voimalla ja asenteella. Mies lienee omia suosikkivokalistejani tyylissään. Yhtyeen kerran livenä todistaneena voin sanoa, että erityisesti nämä suoraviivaisemmat mättöbiisit toimivat livenä aivan julmetun hyvin.  
Perinteisemmän turpaan mättämisen lisäksi albumilla on kuultavissa myös hieman uudempia tuulia ja moderneja vaikutteita. Kappaleen "Sight of Eternity" rytmikkäässä ja dissonoivassa riffittelyssä kuuluu hyvin selkeästi After The Burialin sävelkieli, ja vauhko "Veil" yhdistelee mukaan myös (sattumoisin myös nimensäkin mukaisesti) Veil of Mayaa. Siellä täällä yhtye myös hyödyntää varsin coremaisia breakdowneja toimivana tehokeinona, mikä lisää toisenlaista intensiteettiä blast beatien ohella.  
Vaikka albumilla onkin hyvin paljon nopeaa sahaamista ja mättämistä, on mukaan saatu sopivasti myös melodisuutta. Melodisimmillaan mennään varmasti avauskappale "Conquerin" piano-osuuksissa, jotka tuovat kappaleeseen ilmaa ja toisaalta myös sopivasti alakuloisuutta. Pomppivassa "Limbossa" melodisuus tuotetaan riffeissä itsessään, jotka polveilevat ympäriinsä muodostaen monipuolisia kudoksia. Levyn nimikkokappaleessa melodisuutta lähestytään puolestaan kitaroiden harmonioilla, jotka tuovat siihen haurautta ja jylhyyttä.
"From The Void" on erittäin onnistunut debyyttialbumi, jolta löytyy paljon groovea, raskaita death metal -rypistyksiä, melodisempia hetkiä ja hyvin moderneja riffejä. Chronoform onnistuu yhdistelemään loistavasti nykyisten progressiivista metalcorea esittävien esikuviensa riffejä tuttuun ja turvalliseen kaahaamiseen siten, että lopputulos on hyvinkin persoonallista ja hauskaa äärimetallia. 
7/10
Kappalelista:
1. Conquer
2. Sight of Eternity
3. Limbo
4. Veil
5. Purist
6. Prophets
7. From The Void
8. Dusk
9. Subatomic