Christmas music of the Renaissance_2018
Published: December 24, 2018
December 24, 2018. Christmas music of the Renaissance. Christmas is around the corner, and at this time of the year we usually try to kill two birds with one stone: celebrate this feast and commemorate some of the musicians whom we failed to mention during the previous 12 months.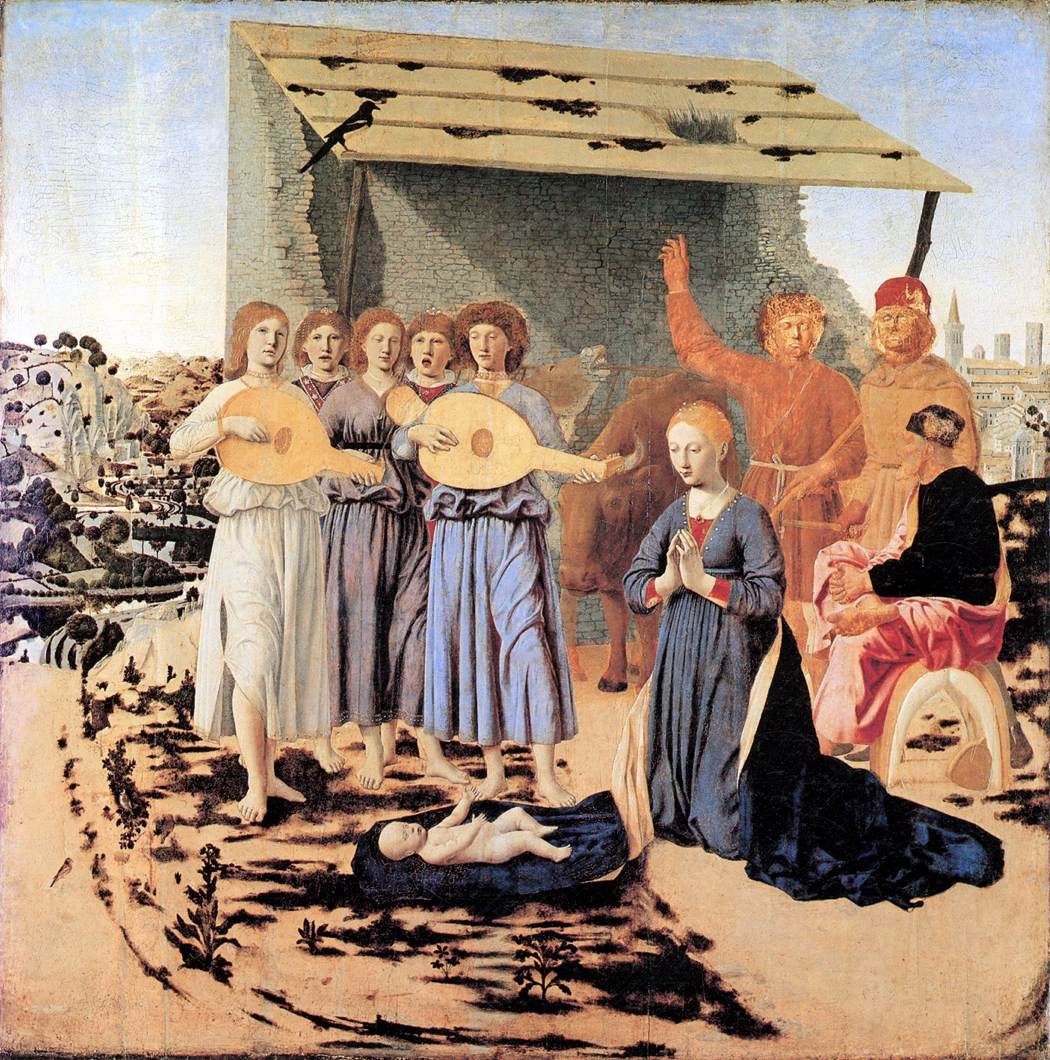 Very often those are the composers of the Renaissance, whose birthdays we don't know. So here is to Christmas and to three great composers, Orlando di Lasso, Giovanni Pierluigi da Palestrina and Tomás Luis de Victoria.
Giovanni Pierluigi da Palestrina, whose name derives from the name of a small town near Rome, was born in Palestrina sometime between February 3rd of 1525 and Feb 2nd of 1526. Palestrina moved to Rome in 1551 when Pope Julius III appointed him maestro di cappella at the Cappella Giulia, the second (after Cappella Sistina) most important choir of the Vatican. We should remember that prior to Palestrina, the music world of Rome was dominated by the Flemish-French and Spanish composers: Guillaume Dufay, Josquin des Prez, Cristóbal de Morales and their followers. Palestrina was the first important composer to be born in Italy and the first one to gain European fame. After working for several years for the Pope, he became the maestro di cappella of San Giovanni in Laterano, the cathedral church of Rome (the Lateran Basilica is the seat of the Pope, not St. Peter's Basilica, as is often assumed). From 1561 to 1566 he served mostly at Santa Maria Maggiore, another major Roman church; in 1571 he returned to the Vatican, again in charge of the Cappella Giulia, and stayed there for the rest of his life (he died in Rome on Feb 2nd of 1594). It was during that period, around 1575, that he wrote a motet Hodie Christus natus est (Today Christ is born); he also wrote a mass by the same name, with the Kyrie section based on the motet. Here it is, performed by Harry Christophers' ensemble The Sixteen.
Orlando di Lasso (or Orlande de Lassus) was born in 1530 or 1532 in the town of Mons in the County of Hainaut in what is now Belgium. He moved to Italy with Ferrante Gonzaga, a condottiero who was then serving the Holy Roman Emperor Charles V. After serving at several courts, Orlando moved to Rome, where, in 1553, he became maestro di cappella at San Giovanni in Laterano, a position eventually assumed by Palestrina.
He didn't stay in Rome for long; after traveling to several European countries he settled in Munich at the court of Albrecht V, Duke of Bavaria, and stayed there for the rest of his life. He died in Munich on June 14th of 1594, the same years a Palestrina. Orlando was enormously productive, writing 60 masses, 530 motets and much of secular music. One of his Christmas motets is Omnes de Saba (All of Sheba, bringing gold and frankincense). It was written in 1590. Here is it performed by the Choeur de chambre de Namur and Ricercar Consort under the direction of Peter Phillips.
The third composer, Tomás Luis de Victoria, was the youngest of the three: he was born around 1548 in the town of Sanchidrián near Ávila in Castile. He went to Rome in 1565; he most likely knew and might have studied with Palestrina. In 1573, Victoria was appointed Maestro di Capella at the Collegio Germanico and two years later – at Sant'Apollinare alle Terme, the church of the Collegio. Victoria returned to Spain in 1587 but went to Rome in 1594 to attend Palestrina's funeral. Here, from 1572, is Victoria's motet "O magnum mysterium," (twenty years later he would use it to compose a mass "O magnum mysterium"). The motet was written for the Matins service of Christmas. It's performed by Oxford Camerata, Jeremy Summerly conducting. Merry Christmas!