[CONTEST] Win Tickets for the Gumbo du Jour (Caribana Special) Party
Published: July 31, 2017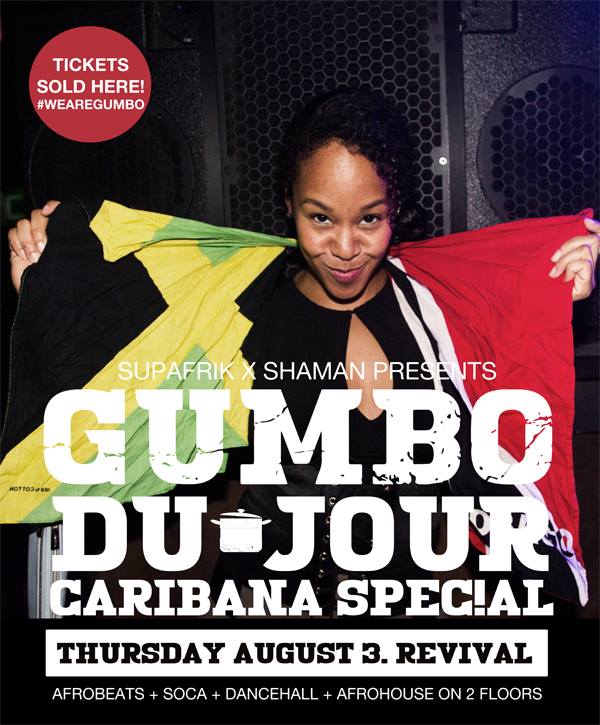 Been a while since we've had a contest giveaway on the site but this is a good one. I will say with out reservation that Gumbo is the best party in the city, period! Do not come with attitude, a closed minds or with a mind to posting up against a wall, at the bar and not prepared to dance. It'll be either impossible or you'll regret it afterwards. if I know the team involved, this special Caribana edition of this Afrobeats, Soca and more party going down this Thursday (Aug. 3) should be one for the ages and you're in luck! The Kitchen is giving away a pair of tickets to get you in for FREE!
To win, all you need to do is drop a comment below with your contact info or follow my personal account on Twitter then copy and paste/tweet us the following message:
"Hey @StellasKid, I want to win tickets for the @WeAreGumbo du Jour (Caribana Special) at @RevivalBarTO: https://www.facebook.com/events/286515578489419/ #WeAreGumbo" (quotes need not be included in your tweet).
The contest will run until 4PM on Wed. (Aug 2) and we will pick and announce the winner that evening.
Copyright © BANDMINE // All Right Reserved