Sonny Pursall – "Swimmin'"
Published: August 21, 2017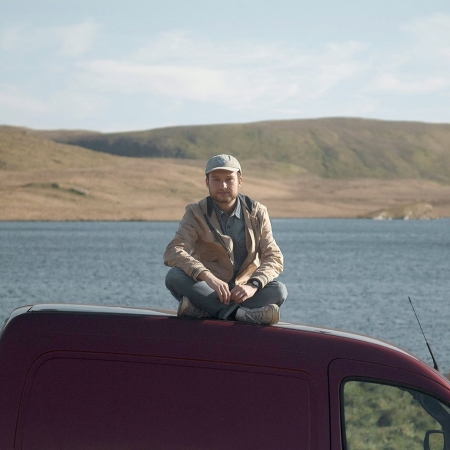 Aberystwyth-based Sonny Pursall caught our attention earlier this year with his album Bread Rolls, which featured jangly guitars, charismatic vocals, and playful lyrical themes – not too distant from the work of Mac DeMarco or Travis Bretzer. His fun, hook-y and jangly sound returns on the excellent "Swimmin'", where waves of reverb-friendly, surf-tinged guitars combine with perhaps his perkiest vocal delivery to date (the enthusiasm Ariel Pink emits in his cover of "Bright Lit Blue Skies" comes to mind). The vocal performance is less understated than Pursall's other works to date, though a ton of fun. The 02:26 bridge scales things back for a lush breather, as well, helping make "Swimmin'" a consuming listen from start to finish.
Also recommended from Pursall is the fairly recent video for his track "Military Lad Last Logged In":
The post Sonny Pursall – "Swimmin'" appeared first on .
Indie / Progressive / Jazz
Copyright © BANDMINE // All Right Reserved