GIVĒON Releases Intimate Debut Album 'Give or Take'
Published: June 24, 2022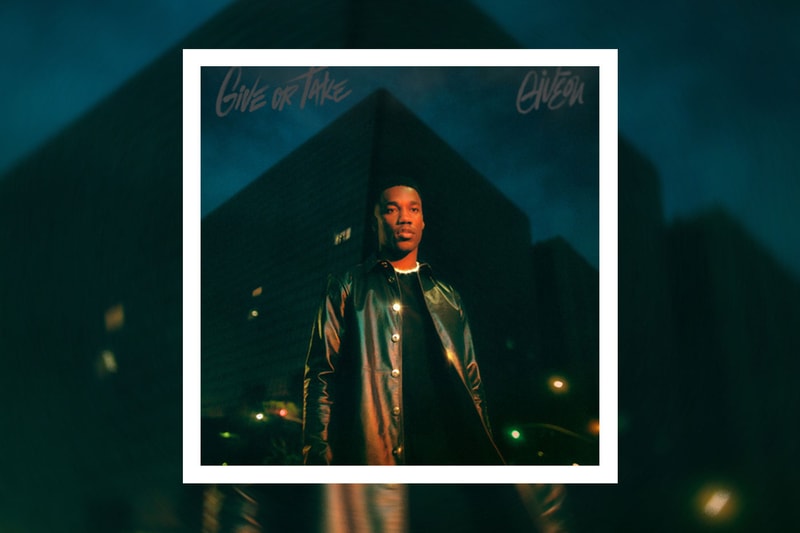 GIVĒON has finally dropped off his highly-anticipated debut album, Give or Take.
Clocking in at 45 minutes, the 15-track record includes no features as the artist told Apple Music's Zane Lowe that the record is "so personal that there can't be another voice besides me and my mom because that's the conversation that was had." He also shared that he aimed for timelessness on Give or Take, "When's the last time we heard a story from the perspective of, I'll say, a 25 to 27 year old man really just telling his story. Then on top of all of that, you add all this new found attention. I can't remember the last time I heard that." He added, "That's the timelessness I aim for. I want to know, once I know that I could just drop a project off in any decade and it could grow and flourish, that's why I also have the confidence to take my time."
GIVĒON further opened up about his process for the record, highlighting a focus on the story as that is what retains an audience. "So my process is I really think the story is the most important part. Simply because I think that's what's going to make someone go back to it. That's definitely what's going to make me play it over and over again. So I like to have the story first," he explained. "The thing about storytelling for me is you have to make sure it's digestible as well. With my songwriting I like to make it sound like a dialogue and not too poetic. I probably won't use too much imagery or literary devices or just I won't make it too poetic because you still want to understand what's going on. You don't want to be too cryptic."
Stream GIVĒON's Give or Take on Spotify and Apple Music.
In other music news, Dot da Genius tagged Kid Cudi, JID and Denzel Curry for his new single "Talk About Me."
Click here to view full gallery at HYPEBEAST
Copyright © BANDMINE // All Right Reserved