Live review: Ichiko Aoba and Hinako Omori (EartH Theatre, 16/05/23, London)
Published: May 17, 2023
I don't usually like writing about, recording or otherwise chronicling live performances out of respect for the integrity of the moment, or whatever, and in Ichiko Aoba's case, this effect is so pronounced that I avoid the whole live side of her discography in spite the intimidating levels of acclaim heaped on it. I know what she sounds like live and I would rather revisit my own memories than hear a recording (unpick the cognitive dissonance here as you see fit). This time was different; this show had pronounced discursive questions floating over it, mainly to do with the popularity spike Aoba has enjoyed since I last saw her, but also her incorporation of chamber arrangements into otherwise spartan solo performances. Given the factors that originally made her so compelling to me, I've always treated both of these with a certain amount of suspicion, which translated into very clearly defined expectations and reservations for this show; in puzzling out my own answers to these, I inadvertently ended up with ample material for a decent-sized feature. So, in we go:
This was my third time seeing Ichiko Aoba, and she now commands a decidedly larger international following than on the first two (both 2019). Those shows were spent cross-legged on pub floors, spellbound by her tiny figure lit by a single lamp in the middle of whichsoever space, keenly aware of the inhalation and drink-sipping rates of what felt like every other person in the space. Her performances were gorgeously intimate, the lack of distance between her and us a perfect complement to her whimsical folk songs (her most recent album at the time being the rainy day mini-opus qp). There was no 'stage' for her to leave, and from the moment her set ended she would float around her merch table, smiling shyly and obliging anyone with anything they asked her to sign – spaces that tiny, however packed out, are never going to produce a particularly intimidating horde (here's a bad image from (I think?) April 2019 – I am crouching forward and wearing a carpet; Ichiko is tiny).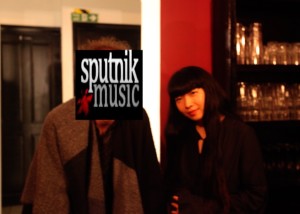 No more of that: Hackney's EartH Theatre has a capacity of 700 and the second of her two shows there was sold out. This, the first, was apparently on the brink (and I believe it was scheduled after the second had maxed out; you do the maths there). The venue itself certainly felt larger than its capacity, anyhow: no seats, only staggered steps wide enough to picnic on, its dimensions broad enough to allow for amphitheatre-esque curvature in its rake. As we sat under its art nouveau murals and enormous skylight, I felt something vaguely Titanic in both shape and scale: imagining we were in some upscale underwater kingdom was certainly no great stretch. I wasn't sure what I'd pictured as an adequate sitting for Aoba's 2020 chamber nature-fantasy Windswept Adan, but this certainly fit the bill.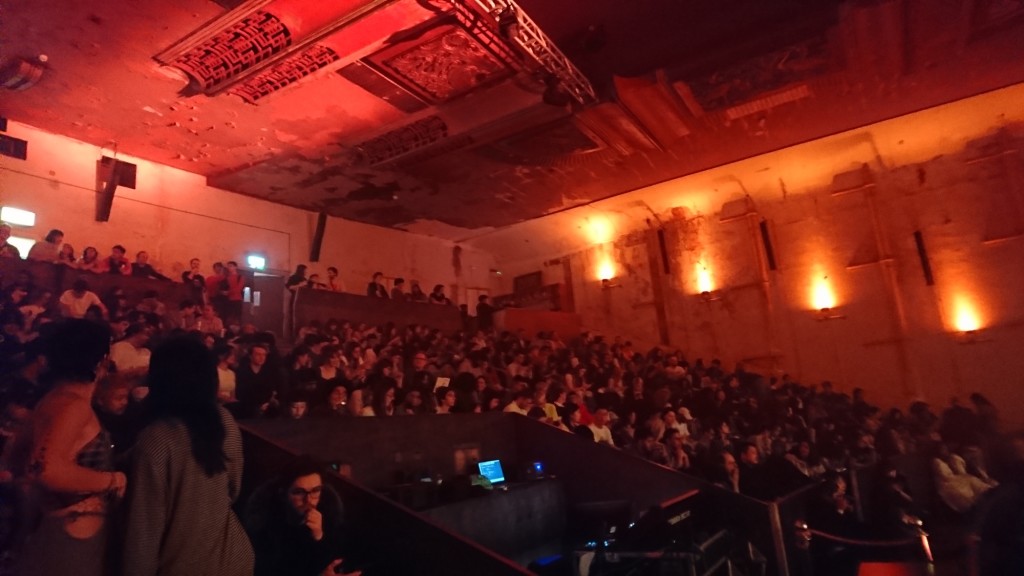 The stage itself was bare save for her usual chair/guitar/keyboard/mics (so much for my fears of a stuffy chamber concert), though a small fortress of synthesisers stood at one side for Hinako Omori (only to be spirited away after her set before anyone could notice). This, coupled with the lighting and haze choices visible above and below, gave the space a dignified simplicity that instantly dispelled most of my apprehensions about the impact an upscale, crowded spectacle might have on the intimate performance style I remembered so well. I've rarely seen a space bustle with such tranquillity. During the performance, backlighting through haze was also used effectively (from a single lantern and a shallower angle to the photos here) to increase the perceived depth of the space while also constructing an artificial light-ceiling low over her head, drawing our attention away from its vertical expanse. The effect was less of a pompous spectacle and more of the mystique of a magic lantern – solid marks for staging and design, though the moments of rotating backlight produced rather more glare than ideal.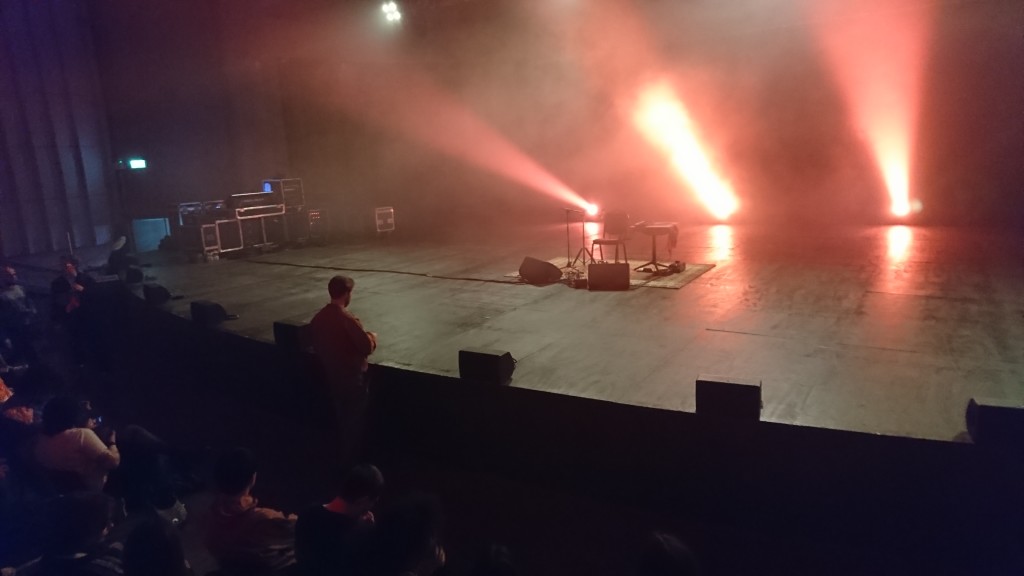 As for that dreaded Online Popularity and my worry that our collective gaze might be largely touristic, I was glad to leave both at the door. A quick garm check revealed an audience mercifully unconcerned with foregrounding themselves as Active Music Fans (with a few exceptions, all from crass names: Crystal Castles; Rina Sawayama; Black Country, New Road). So much for the uncanny valley of net-nurtured popularity. Most of the smalltalk I heard on my periphery centred on Japan in a broader sense, and as my girlfriend pointed out, the most prevalent fashion inspiration seemed to be Ichiko herself – full white dresses or trailing skirts in darker shades were on frequent display, themselves an echo of the Japanese mori gaaru (forest girl) fad of ten years previous: too pure to be hippyish, too modest to be gaudy. I'm not sure what inspiration Ichiko's wardrobe holds for any but the most androgynous of floaty natureboys, but of the shows I've attended where a vintage sweater hasn't quite cut it, this most certainly was not one. Ichiko ended up betraying her mori gaaru admirers when she took to the stage in full kimono, but there was a reassuring level of synchronicity between herself and the crowd from the get-go. This was borne out in fine style during the show: I was delighted to find that the reverential depth of silence that soaked up her every note wasn't such a far cry from those 2019 pub gigs after all. That wonderful awareness of being surrounded by people with a deep, intuitive appreciation for what they were hearing had hardly changed – if anything, it was a joy to watch it extend to a crowd so large.
With that said, there was a subtle yet substantive difference between Ichiko Aoba then and now – her growth as a performer was palpable. I've seen her musicianship praised since before I started listening to her, but I've never before been as struck by the technical side of her talents as on her fingerpicking runs on "Dawn in the Adan" and "Bouquet", or the chromatic melisma so individually memorable that I cannot attach a song to it. I think beforehand I viewed her more as a composer-songwriter with a perfect sense for tone and atmosphere, but the degree of control she exercised over each and every minute detail was just sublime. Hearing her vocalise the flute motif that cuts through "Dawn in the Adan" at its peak on the studio version was a particularly lovely show of confidence to this end. "Sagu Palm's Song" was an early highlight and impressed me far more than the studio recording: the way her vocals floated on the current of her off-kilter accompaniment was fluid as anything, and she ran the full gamut over 0's sprawling epic "Kikaijikake no Uchuu" towards the end of the set. This earned the loudest applause of the night and was the sole showing of the adventurous style that dominated her former live staples "Imperial Smoke Town" and "Mars 2027" (the setlist was otherwise skewed towards gentler cuts, though well-balanced across her discography). The keyboard-accompanied "Seabed Eden" was an unexpected midway highlight, though a rather sombre note compared to the rest of the set; the venue's acoustics gave this a resonance that I could never hear on the studio version. 
I was also impressed by how effortlessly her serene stage presence filled the room; her inter-song remarks were laconic, but carried such charm and dignity that we hung on her every word (there was a prompt round of applause when she announced a Ryuichi Sakamoto cover). Some of these interspersions were in untranslated Japanese, but the intent seemed to carry to non-speakers. All things considered, Ichiko Aoba's bolstered profile hasn't compromised her live show nearly as much as I was worried, and neither do Windswept Adan's chamber flirtations seem to have left a permanent mark on the fundaments of her craft. She sounds as much herself as ever and if these last, industrious years seem to have given her new standards to aim for. Good stuff. Props also for one of the most appetising merch tables I've laid eyes on in recent memory. I took home a tour shirt, a limited press photo book full of domestic candids taken at mystical apertures, and a decently priced Windswept Adan LP that I hadn't even realised was signed.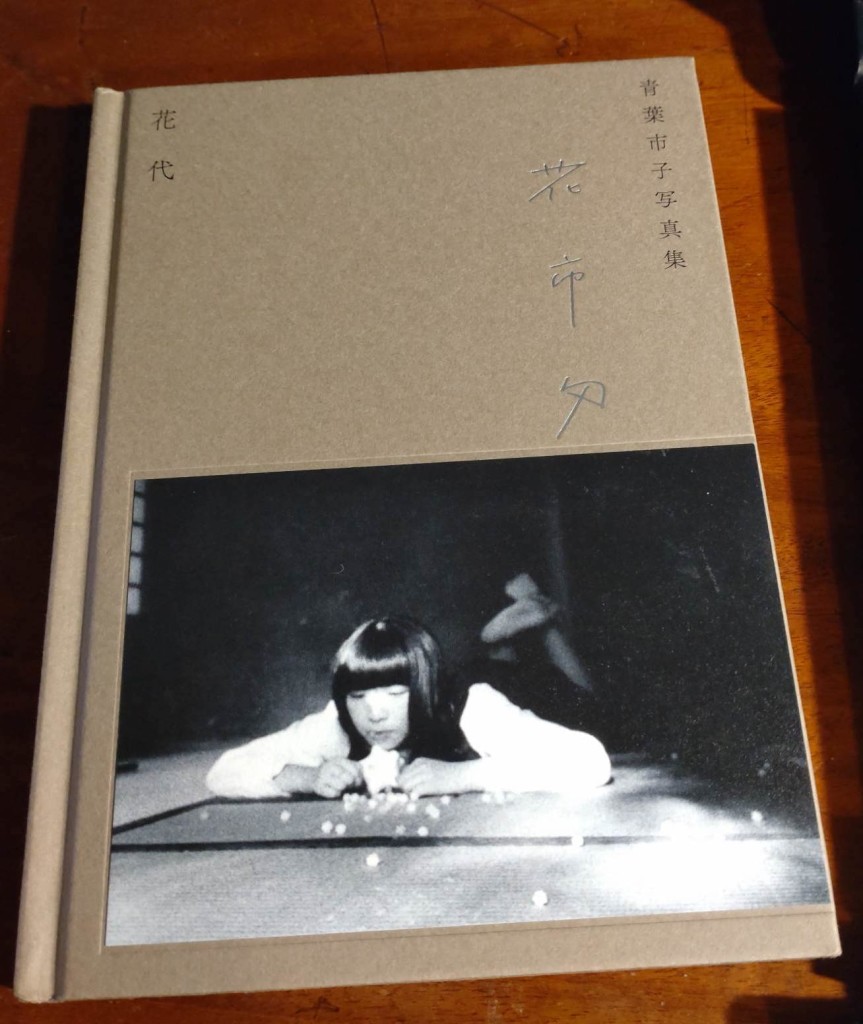 I'd be remiss not to mention Hinako Omori, who opened the night with an abridged rendition of her excellent 2022 record A Journey…. Her soothing blend of progressive electronic, ambient pop and new age stylings were a great counterpart to Aoba's folk, and I enjoyed the contrast in how she used layer upon layer of arpeggiated synths and reverberated vocals to turn the theatre, with all its cavernous acoustics, into a very different kind of otherworldly space. It was no less cleansing for it. She came across as starstruck and seemed genuinely honoured to be sharing the stage with Aoba – while this made for an endearing stage presence, it wasn't until after the show that I got the full sense of her vibe and, really, the whole night's. We ended up at her merch table, and in between her what-if-I've-misjudged? bashfulness when she switched languages to ask my girlfriend (who was taken by one of her tote designs) if she too was Japanese, and her enthusiasm when she asked if either of us had seen an Ichiko Aoba show before, I got the sense of a thoroughly lovely person whose joy in having shared a beautiful evening with us far transcended the pride she took in having contributed so much to it. I think we all took something of that away with us.