Quincy Gives One of His Biggest Fans a Virtual Escape in "ESC" Video
Published: July 26, 2021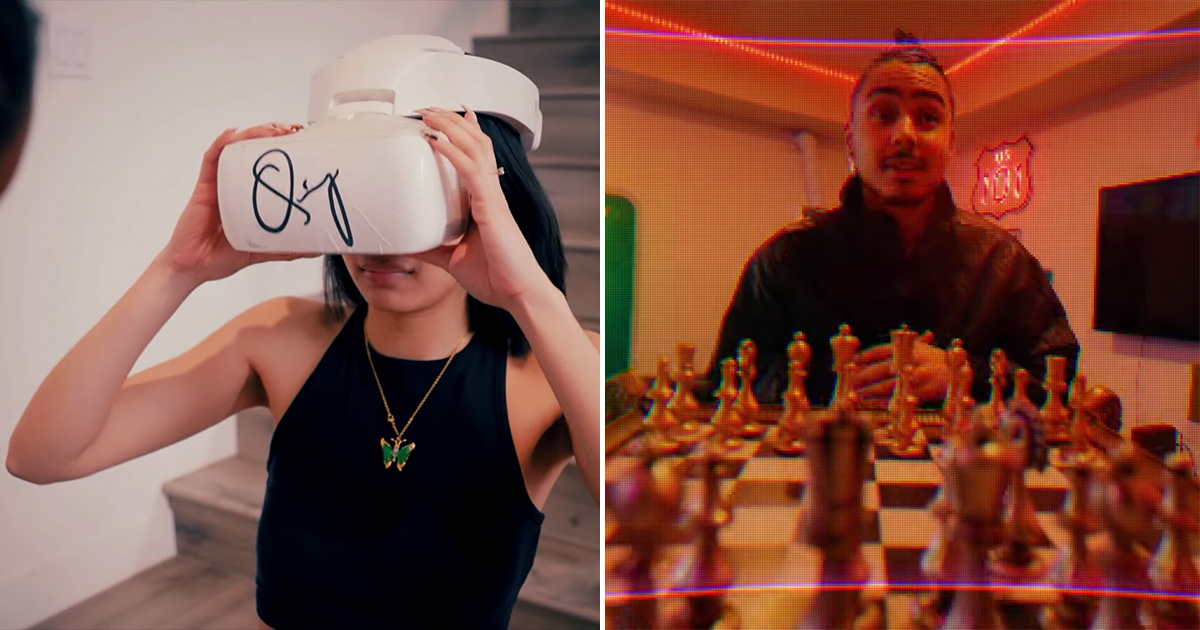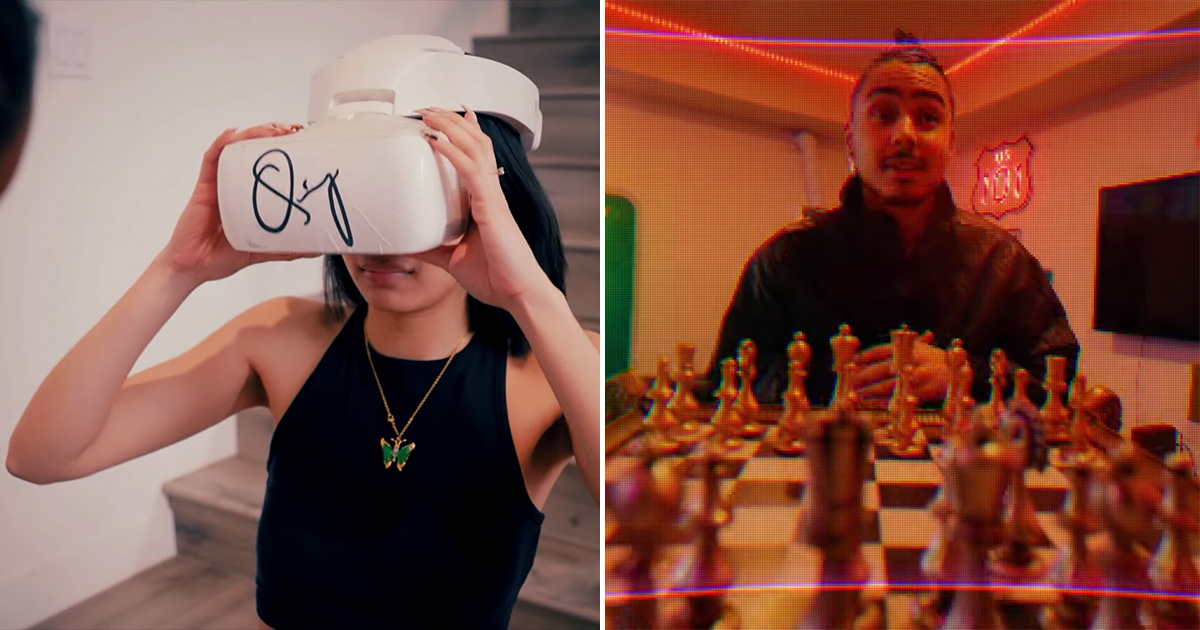 Quincy has released the official music video for his latest single "ESC."
The video shows Q virtually interacting with one of his biggest fans using his own Quincy-branded VR goggles.
The visual starts out with a woman at home unpacking boxes when she notices her Quincy VR goggles. After putting them on, she's immediately immersed into a full-on virtual experience featuring none other than Quincy Brown.
After scaring the crap out of her (LOL!), Virtual Q takes the girl on a fun-filled tour of his home, playing VR chess, Xbox and table tennis with her before inviting her to smoke a virtual blunt with him in the studio. A literal "escape from reality" if you will.
We don't want to spoil the ending, so you'll just have to watch the video to see how everything turns out in the end.
Watch Quincy's "ESC" music video below:
Quincy Gives One of His Biggest Fans a Virtual Escape in "ESC" Video is a post from: Gossip On This - Pop Culture, News & Videos
Copyright © BANDMINE // All Right Reserved