Sandilé
Published: June 22, 2022

Cologne-based DJ and producer Sandilé has recently put out the 4-track EP "Home Again 04" as her debut release for Home Again Records. We asked her to run us through the EP, track by track.
At 27 years old, Sandilé has already collaborated with labels such as Like records, Neovinyl Recordings, I'm in Love, Boutade Musique, Certain Circles, Phuture Shock Musik and more.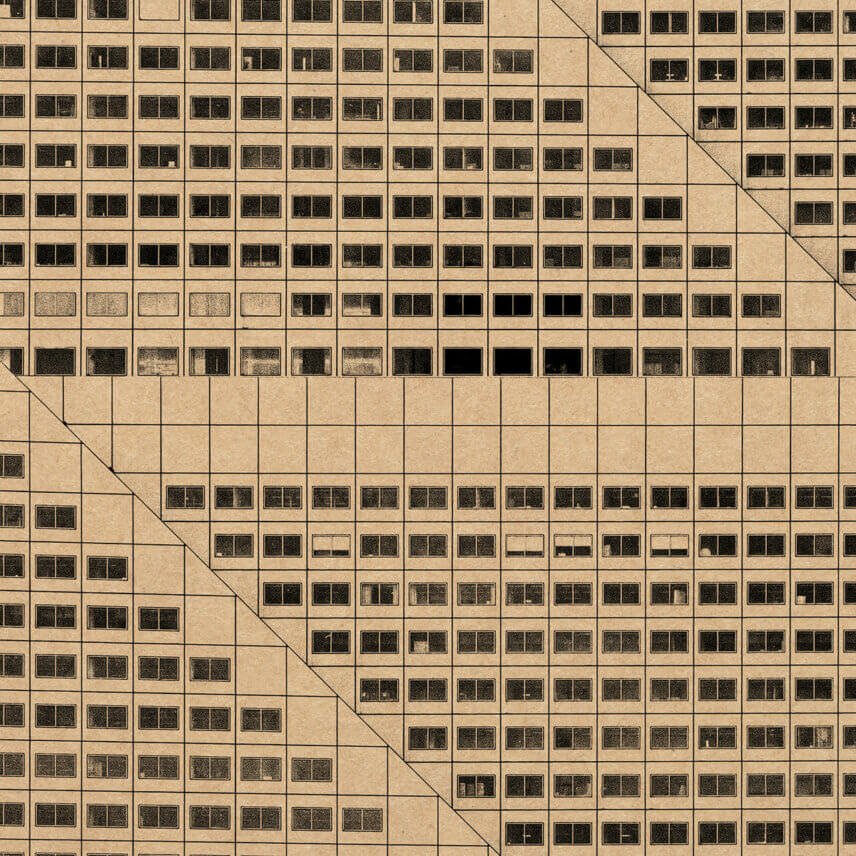 Buy Sandile's Home Again 004 EP on Bandcamp.
We caught up with Sandilé to ask her to run us through her latest EP 'Home Again 004 track by track. As a prelude to doing so, the Germany-based artist explained, "there are actually quite some stories behind this EP. Starting with a broken hard drive, and multiple, pricey (and unfortunately unsuccessful) attempts of restoring it. We really wanted to do a dub version of "Boss Bias", but that wasn't possible due to the hard drive incident. The loss of my sound library was also a big bummer and made it super hard for me to complete the EP. Overall - hard times, not gonna lie".
A1 - BOSS BIAS
Zed Bias (UK Garage Legend, for those who haven't heard of him before) has always been a
musical hero for me. Someone I really looked up to, and still do, to this day. So, you can probably
imagine how excited I was when I saw that he'd dropped a lovely comment on one of my tracks
on Soundcloud, which encouraged me to drop him a private message telling him how his sound
has influenced me, and how much I admire his work.
We chatted for a while, and then he asked me to do a remix for him, which I did, and since he was super happy with the outcome, he asked if I was interested in doing a track together (which obviously was a big honour for me). I was so hyped, it felt unreal. We then started to send drafts back and forth, which at some point stopped, since Zed went through a rough time due to health issues.
I'm really glad to see him now recovered and back on track today. We'll probably pick up our work where we ended it at some point in the future. In the meantime, I deleted all of Zed's parts and finished the track by myself, then asked if it was okay with him for me to release it on Home Again. As soon as he gave me the green light, A1 was set for this EP.
[advert]
A2 - SISTA FROM DA BLOCK
Back in the day, Brawther released a sample pack, called "Deeper States", and additionally started
a song contest for producers, where they had to submit a track, using samples out of this pack, and the winners would be featured on the first V/A of his new founded label Interweaved.
I remember making a start, and quickly deleting several drafts of that project since I wasn't feeling any of them… That was obviously quite frustrating, so I started another attempt, different to the ones before, which turned out to become a jungle tune.
But, since house was the only genre allowed for submission, I finished the track, knowing there wasn't a chance of being released on the "Deeper States" V/A. I was quite sad about this because I really liked the outcome.
So, when it became clear that "Boss Bias" was going to be the A1 of my "Home Again" EP, "Sista From Da Block" instantly came into my mind because I thought it would go along well with that "UK vibe" that the first track carried. And it did.
And for those who want to know how that contest went: On the last day of submission, I finally
found my groove again and made a house track that I handed in last minute, and I actually won,
which surprised me the most. So, when you listen to the A1 Track on the "Deeper States" compilation called "That's My Jam", you'll probably recognize some sounds that you can also hear in "Sista From Da Block".
[advert]
B1 - TRAYVON
I remember starting this project with a classic "4 to the floor" kick clap groove, with the intention of creating a blunt party bassline. Which I did, and pretty much created everything else
around that. The vocal that was used is from a poem that was written in relation to the tragic death
of Trayvon Martin in 2012 and the BLM movement.
In my first draft, I actually had the vocal going throughout the whole track, wanting it to be the second leading element next to the baseline. So I sent it to Nils (one of the label heads) who really liked it, but told me that there was "too much talking", and the amount of the words was rather distracting.
After playing the track during one of my club gigs, I was like "damn! He's right". That track being talked over throughout is annoying as fuck. So I cut the vocal parts down to a minimum, where they were mostly used as accents and then as a leading part, which sealed the deal.

I made all of these tracks with Ableton and my midi keyboard since I became really comfortable working that way. I don't own any drum machines or synthesizers. I sometimes record some loops and sounds for my library, when I'm in my friend's studio for use later on. However, that wasn't the case in either of these tracks.
Sandile's "Home Again 04 EP" is available to buy and stream on Bandcamp.
[product-collection id="75025"]