Adam Warped June 22 Chart
Published: June 22, 2022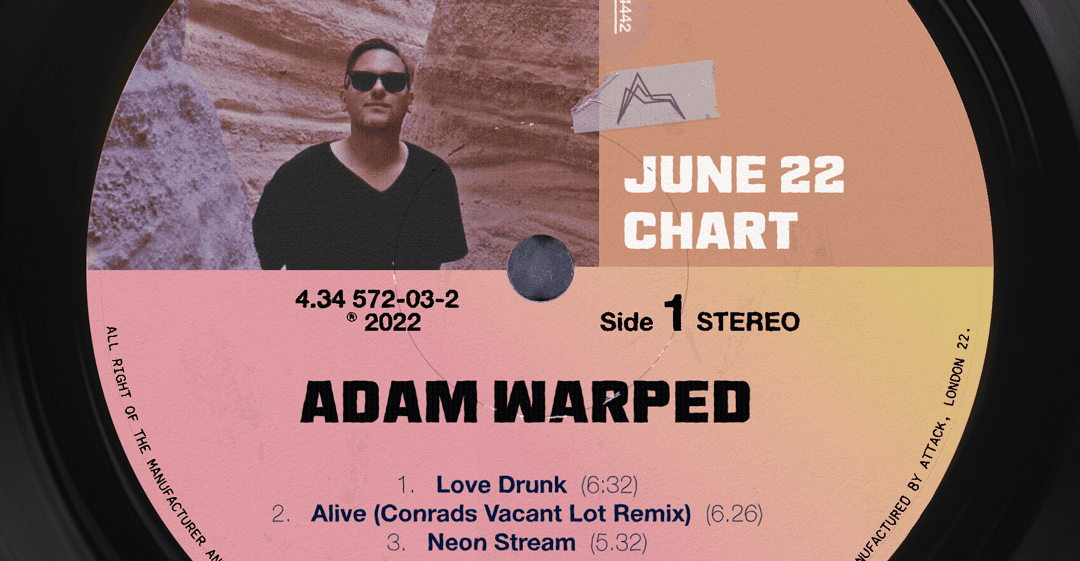 Top ten for June from Adam Warped featuring Jake Childs, Cantoma, The Emperor Machine, Flying Mojitobros and more.
Follow Adam Warped
[social-links facebook="https://www.facebook.com/adamwarped" instagram="https://www.instagram.com/colinlawton789/?hl=en" soundcloud="https://soundcloud.com/adamwarped"]
---
Adam Warped aka Johnny Blackouts is a 20+ year international disc jockey, label owner, producer and remixer. Adam is the owner and founder of Whiskey Pickle Records and co-owner/co-founder of Cala Tarida Musica.
Adam has released a bevy of productions for many labels and under many different monikers. He is also the resident selector of STRANGE DAYS on Hypersonic Radio.
Johnny Blackouts feat. Jake Childs' "Love Drunk" is available to buy and stream on traxsource.
[chart id="117232"] [product-collection id="75025"]
Copyright © BANDMINE // All Right Reserved