Josef Hofmann, 2022
Published: January 17, 2022
This Week in Classical Music: January 17, 2022. Hofmann and Elman. A whole bunch of composers were born this week, but none of them are of the very first rank. Johann Hermann Schein, our recent "discovery," who was born on January 20th of 1586, but he was outshone by his good friend Heinrich Schütz. Ernest Chausson, born on January 20th of 1855 and mostly known for his Poème for violin and orchestra, may have developed into a more interesting composer had he not died at the age of 44 after hitting a brick wall while riding a bicycle. Muzio Clementi probably isn't much liked by anybody who has studied piano as a kid for his rather unimaginative, simple Sonatinas that were part of the obligatory school repertory. Clementi, the Italian who spend much of his life in England, had a very interesting life (and also wrote some pretty good music). We wrote an entry about him several years ago (here); Clementi was born on January 23rd of 1752. Also this week, two Frenchmen, two Henris: Duparc on January 21st of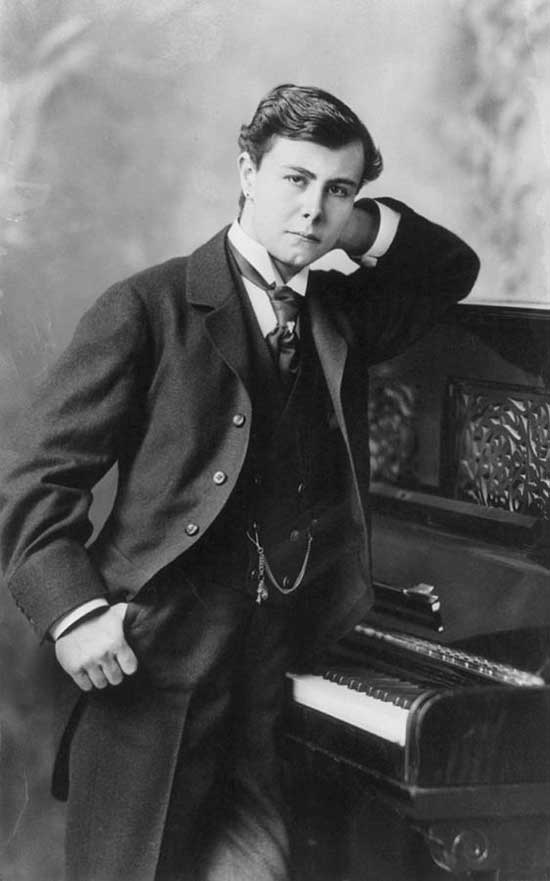 1848 and Dutilleux, on January 22nd of 1916; the Russian composer Alexander Tcherepnin, on January 20th of 1899; and the American Walter Piston, on January 20th of 1894.
On the other hand, two of the most interesting instrumentalists of the 20th century, the pianist Josef Hofmann and the violinist Mischa Elman were also born this week, both in the former Russian Empyre: Hofmann in Krakow, now Poland, on January 20th of 1876 and Elman in Talnoye, a small town south of Kiev in the modern-day Ukraine, on the same day 15 years later, in 1891. Hofmann, a prodigy, toured Europe at the age of seven. At the age of eleven he played at the Metropolitan Opera in New York and created a furor. In 1892 he went to Berlin to study and eventually became the only private student of Anton Rubinstein, the great Russian pianist and composer. In 1894 Hoffman renewed his performing career, playing around the world to enormous success (that was also the year Anton Rubinstein died). Hofmann was considered the supreme virtuoso of his time. Rachmaninov dedicated his Third Piano Concerto, probably the most difficult of the four, to Hofmann (as it happens, Hofmann never played it). Hofmann moved to the US during the First World War and became an American citizen in 1926. In 1924 he became director of the recently founded Curtis Institute of Music in Philadelphia. In the late 1930s Hofmann became an alcoholic, and his musicianship deteriorated rapidly. He was forced to leave the Curtis in 1938, and played, disastrously, his last public concert at the Carnegie Hall in 1946. Hofmann, who was very good at math as a kid, was an inventor and had 70 patents to his name.
Here, from 1937 Golden Jubilee concert at the old Metropolitan Opera house is Josef Hofmann playing Chopin's Ballade no. 1 in G minor, Op. 23, here – Chopin's Waltz op. 42, no. 5 in A flat major from the same concert.
We'll have to write about Mischa Elman another time, but here is one of the pieces he liked to play as an encore: Schubert's Ave Maria. And here is Humoresque by Dvorak. Joseph Seiger is on the piano.