Christmas 2021 and Joseph Boulogne
Published: December 20, 2021
This Week in Classical Music: December 20, 2021. Christmas and Joseph Boulogne. The Holidays are coming, and we wish all our listeners Merry Christmas! For years we've been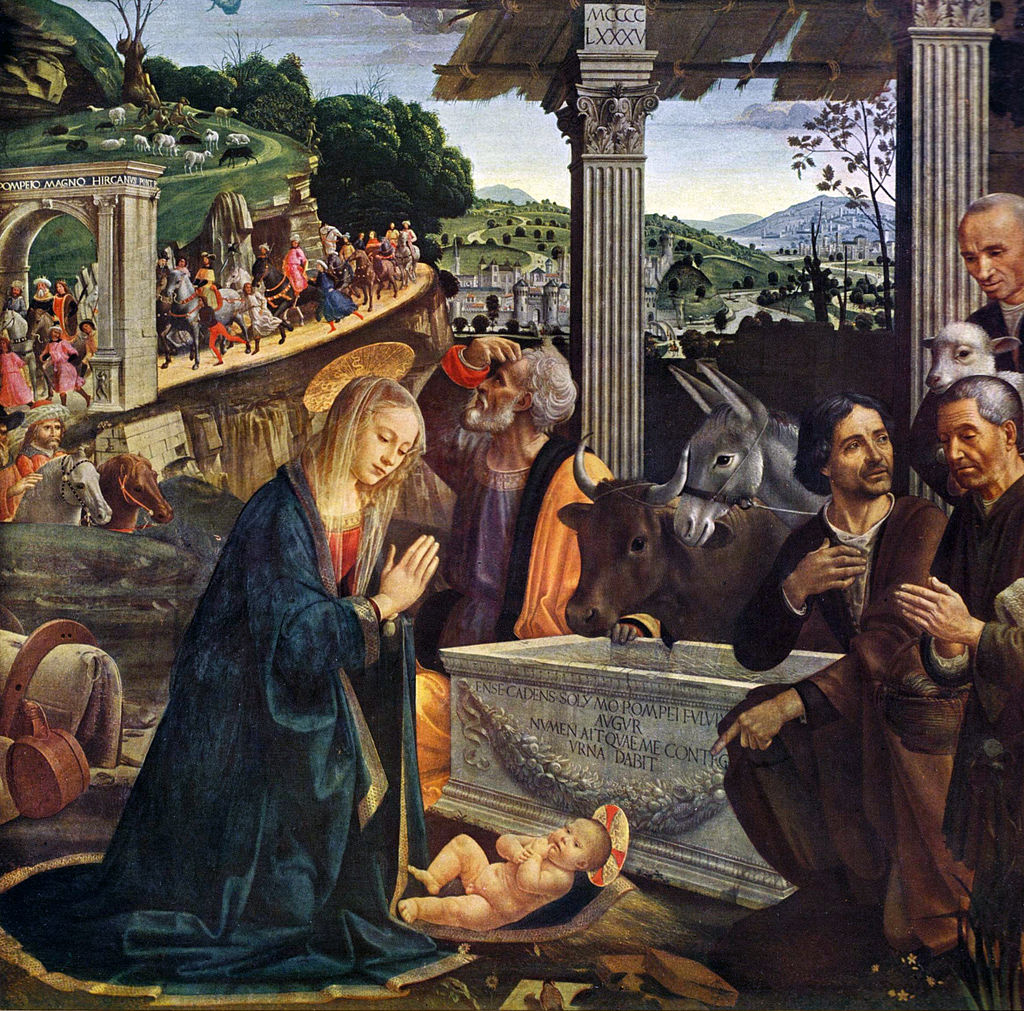 celebrating it with portions of Bach's Christmas Oratorio; last year we completed the cycle. There's nothing wrong with listening to it again and again, as the music is absolutely magnificent, and we'll certainly do so in the future, but in the meantime, we'll turn to some other Christmas music that often goes unnoticed. Here is, for example, one of Telemann's Christmas cantatas, Die Hirten bei der Krippe zu Bethlehem (The shepherds at the manger in Bethlehem), TWV 1:797. It's performed by the Telemann Kammerorchester, Kammerchor Michaelstein and soloists under the direction of Ludger Remy
Also this week is the birthday of the French composer Joseph Boulogne, known as Chevalier de Saint-Georges (he was born December 25th, 1745). Our guest writer and flutist Aleah Fitzwater has written an entry about him, below.
Joseph Boulogne, also known as Chevalier de Saint-Georges was a man of many talents. He was a virtuosic violinist, composer, and conductor. He was born in December 1745, in a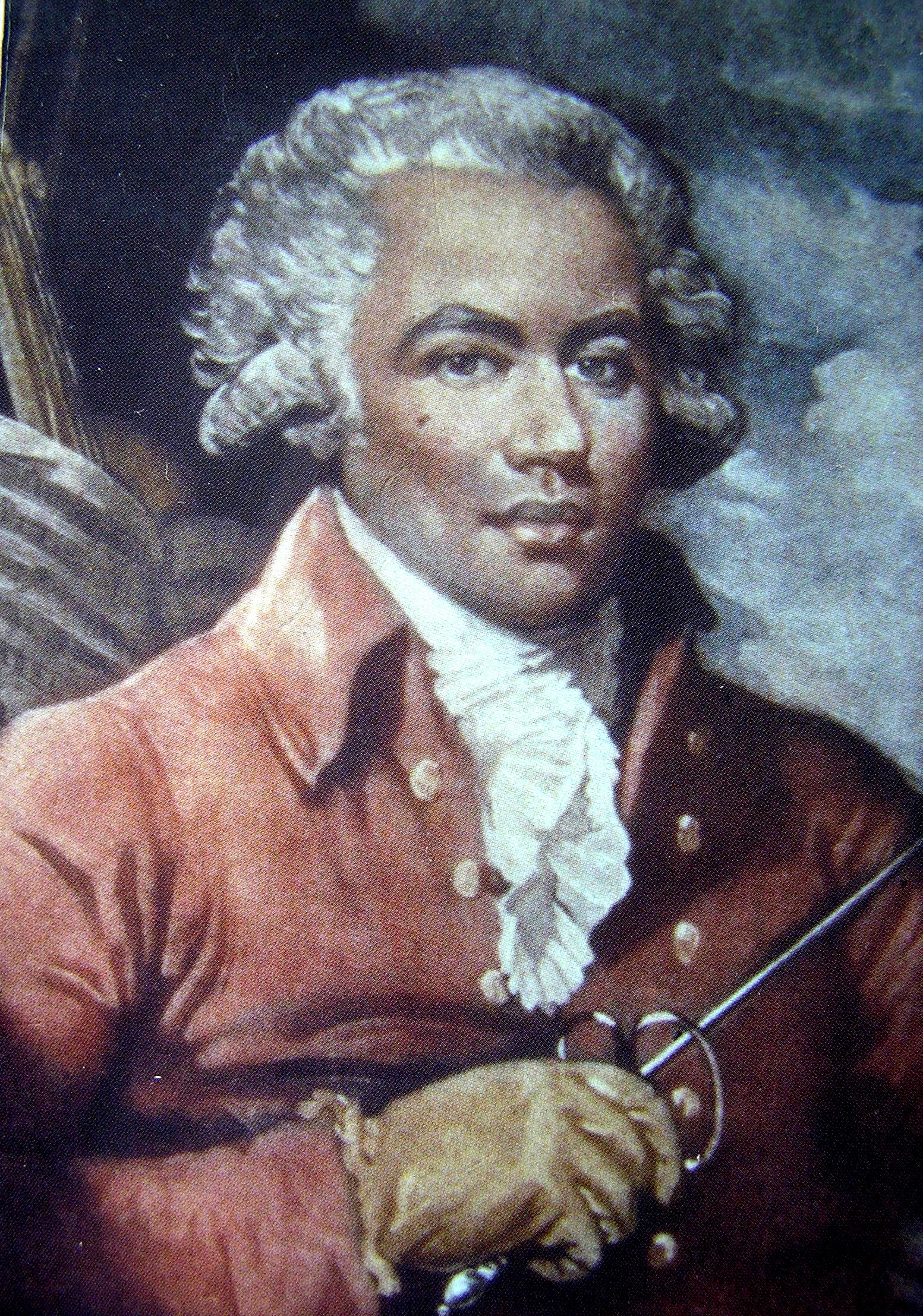 French colony on the island called Guadeloupe. Joseph was the son of a plantation owner, Pierre Boulogne. However, the plantation owner had Joseph out of wedlock. His mother was a slave who belonged to Pierre Boulongne's wife. Her name was Anne Nanon. Anne Nanon was Sengalese. Throughout his life, Joseph struggled to fit fully into French society due to his mixed heritage.
Boulogne ended up moving quite a lot in his youth. He and his family eventually settled back down in France, though, where they knew that the prejudice towards people of mixed race would be less severe.
A Swordsman First. Joseph Boulogne began fencing when he was just 13 years old. X`He became known as Chevalier de Saint-Georges due to his talent as a swordsman. This name was given to him by Louis XV. Chevalier literally translates to Knight. He was also given the nickname 'The God of Arms' before he reached the age of twenty.
Early Compositions. Chevalier Saint-George began composing around 1770, when he was about 25 years old. Historians don't know much about the beginning of his musical education. His early compositions were primarily string quartets. He also wrote several sonatas during this time. In 1772, he premiered his Violin Concertos in G (https://www.youtube.com/watch?v=rzITCuc4IbM)
Famous Connections. Saint-George went on to study with the French composers Gossec and Leclair. Gossec had created Concert de Amateurs, the group with which Saint-George initially premiered, and would later go on to conduct. But Chevalier's connections with famous individuals didn't end there. In 1779, he began to perform with Queen Antoinette (blackpast.org).
King Louis XVI's Harsh Rule. Despite Chevalier's wild success and performances with the queen, his life was far from easy. King Louis XVI was ruling at the time. While it is uncertain whether the King approved of Saint-George's performances with the Queen, Louis XVI was expressly against abolishing slavery, and forbade interracial marriages. These strict laws would continue to be present throughout much of the composer's life. (Continue reading here).