Double Track Review: "3WW" and "Third of May / Odaigahara"
Published: March 07, 2017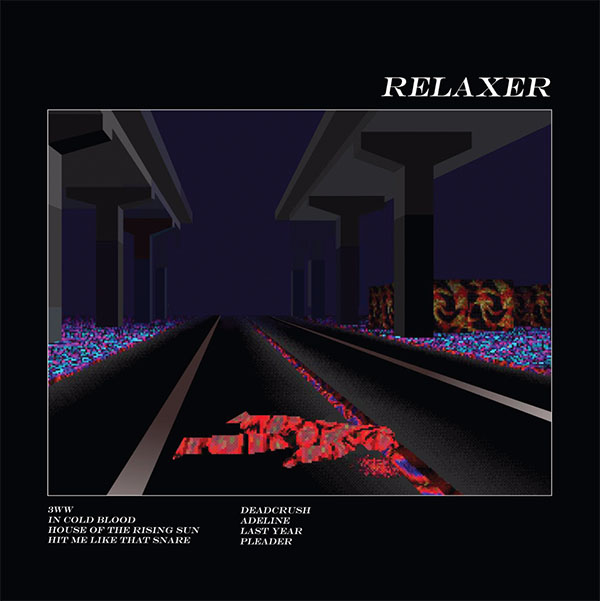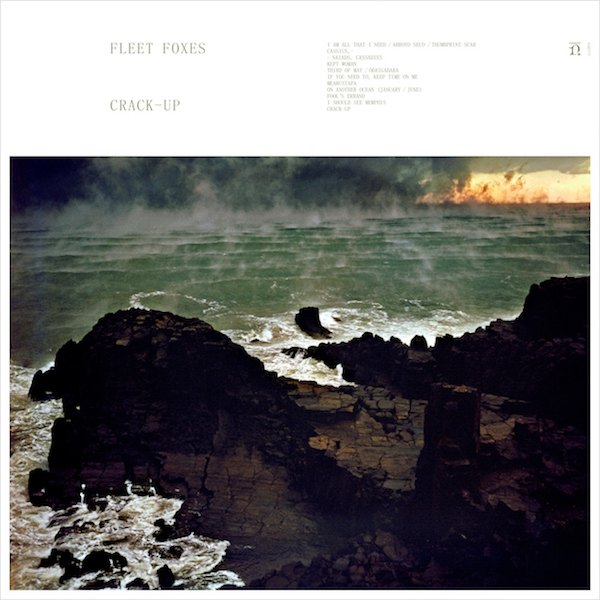 Other track reviews:  Lorde "Green Light" (2017) // Depeche Mode "Where's The Revolution" (2017)  //  Brand New "I Am A Nightmare" (2016)  //  Ariana Grande "Into You" (2016)  //  Radiohead "Burn The Witch" (2016)
New Alt-J and Fleet Foxes?  Don't mind the double track review; some things in life are just necessary.  In this case, only one day after hearing that Alt-J have a new single and an album titled Relaxer coming out June 9, Fleet Foxes said "all in" and revealed a new track of their own to accompany the announcement of Crack Up – their first album in six years due out June 16.  Needless to say, it's an exciting time to be a fan of all things indie.  Here, we'll review each track individually and see what, if anything, they can reveal about the upcoming LPs from whence they came.
We'll begin with the Alt-J track "3WW" because it came out first.  "3WW" is an absolutely captivating piece of lo-fi indie rock.  Commencing with a thumping backbeat, gentle guitar plucks, and handclaps, it feels mysterious and warmly inviting all at the same time.  One thing that both tracks on this feature have in common is that they both pick off where each respective artist left off.  "3WW" easily could have been dropped in the middle of This Is All Yours and nobody would have blinked, aside from the fact that it's stunning aesthetically and would have marked yet another highlight.  Joe Newman's vocals have never been the driving point of this band, but here they are intertwined with Ellie Roswell's (of Wolf Alice) which results in some beautiful chemistry akin to "Warm Foothills", where English folk singers Lianne La Havas and Marika Hackman traded off every other word with Newman as part of a remarkable duet.  At its core "3WW" feels like art-rock, or art-pop depending on your perspective.  It seems to live in a giant metaphor – the title referencing the "three worn words" lyric which alludes to the phrase I love you, for which Newman and Roswell proclaim together, "I just want to love you in my own language."  At one point, the crackling of a fireplace can be heard just beyond the melodic forefront.  Less than a minute later, you can hear distant laughter.   It's all rather intimate, but not without the classic Alt-J air of mystique.
If "3WW" hints at anything, it is that Alt-J are set to resume their expedition into the world of experimental indie-rock.  It shouldn't be anything unexpected coming on the heels of 2014's This Is All Yours, but it manages to bring forth different, perhaps previously buried, aspects of the band's sound that add intrigue while simultaneously keeping them a safe distance from stagnation.  Relaxer will hopefully offer more moments of pristine intimacy like this; it's something attempted by many but successfully accomplished by so few.
---
Alt-J: "3WW"
---
On the other hand, we have Fleet Foxes' freshly minted "Third of May / Ōdaigahara" – a predictably earthy track by comparison to Alt-J's ethereal ruminations.  It begins as if we arrived in the middle of a show, unannounced – crashing in with drums and hearty acoustic chords atop Robin Pecknold's all-too-appropriate line of "light ended the night / but the song remained."  Clocking in at nearly nine minutes, it covers a lot more ground than "3WWW" – and most previous Fleet Foxes songs for that matter.  It has all the makings of a modern rock epic, ebbing and flowing through different styles and signatures across three totally different sections.  The aforementioned opening partition has more of a classic Fleet Foxes charm, with fluttering acoustic guitars and earnestly sung passages like "aren't we made to be crowded together, like leaves?"  Compared to what is to come however, it's fairly pedestrian.
The song's pinnacle arrives with its second section, and its first obvious transition in tone.  On the fourth verse when Pecknold sings "can I be light and free?", the urgency of the entire song kicks into high gear, amping up the crescendoing guitars while the percussion responds at a furious pace.  It feels like the score to an existential revelation, and that might be just what Fleet Foxes are going for when Robin sings out his penned poetry: "But all will fade. All I say. All I needed."  Fleet Foxes have always had a flair for crafting pieces that gradually surge with emotion, and "Third of May / Ōdaigahara" delivers once again.  It isn't as directly forthcoming or relatable as some of their best work ("Helplessness Blues" for example) but it upholds the standards we've come to expect from them instrumentally and lyrically while exceeding them merely due to the song's scope/stature.  The length doesn't add as much to the track as one might suspect in approaching it for the first time, but it's necessary in order to flesh out all three unique phases of the experience.  The final few minutes are made up of a gorgeously composed and all instrumental outro, featuring earth tone acoustics and a drum/guitar interplay that feels like an expedition into dense, foggy woodlands.  Nothing here is particularly new to Fleet Foxes, but they do a hell of a job of stringing together some of their most attractive qualities into one almost-epic rocker.
With "Third of May / Ōdaigahara" leading the way, there is every reason to be optimistic for Crack Up this June.  Fleet Foxes are one of the most revered bands in indie-folk for a reason, and some of the ideas shown on this new single hint at a more expansive/progressive direction for them.  If that's the case, then their upcoming record could stand alongside Helplessness Blues and Fleet Foxes, marking three straight masterful albums.
---
Fleet Foxes: "Third of May / Ōdaigahara"
---
Track Scores:
Both get a 
4.0/5